{!! $ads->leaderboard !!}
Episodes List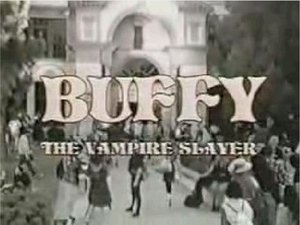 Ep.1

Unaired Pilot
Air Date:
The non-broadcast pilot episode of Buffy the Vampire Slayer was produced by 20th Century Fox in 1996 to pitch a series to networks. The twenty-five-and-a-half-minute production was written and directed by Buffy creator Joss Whedon, and was expanded upon and re-shot for the first episode of the series. It is notable for featuring a different actress in the role of Willow, Sunnydale High is Berryman High and a different actor as Principal Flutie. After having burned down her school gym and been expelled from a school in L.A., Buffy Summers has moved to Sunnydale with her mother. Buffy goes to school for the first time at Sunnydale High and meets new people: Cordelia, Willow, and Xander. Willow is lured by a vampire into a trap. Buffy shows up with Xander and kills all the vampires except one; the surviving vampire reports the incident back to The Master.
Ep.2

Entertainment Weekly Cast Reunions
Air Date: 2017-03-29
Go behind the scenes of our "Buffy the Vampire Slayer" cover shoot and watch the long-awaited reunion between creator Joss Whedon, Sarah Michelle Geller, David Boreanaz and the rest of the cast -- 20 years after the show's debut.
{!! $ads->leaderboard !!}