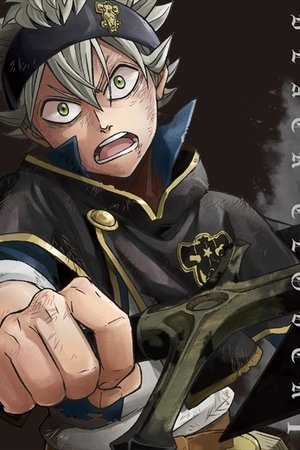 {!! $ads->leaderboard !!}
Episodes List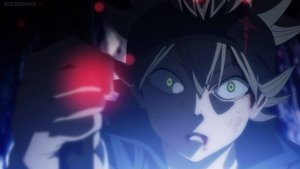 Ep.1

Asta and Yuno
Air Date: 2017-10-03
Asta et Yuno were orphaned boys who grew up together, but one was more fortunate than the other when it came to magic. When the day comes to receive their magical books, a grimoire, Yuno receives an extremely rare one while Asta does not receive one at all...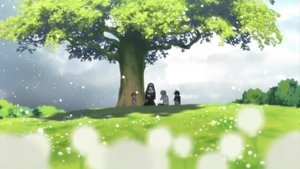 Ep.2

The Boys' Promise
Air Date: 2017-10-10
The grimoire that Yuno received was a legendary grimoire with a four-leaf clover. A bandit named Revchi comes to steal it, and Asta comes to Yuno's rescue.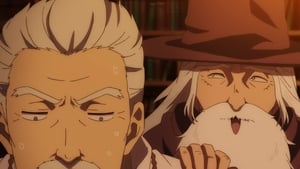 Ep.3

To the Royal Capital of the Clover Kingdom!
Air Date: 2017-10-17
Asta and Yuno spend six months training for the upcoming Magic Knights Entrance Exam. Everyone seems to think Yuno is sure to pass, but worries that Asta is just wasting his time.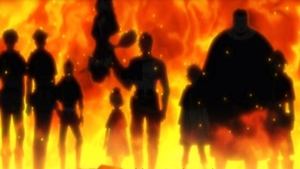 Ep.4

The Magic Knights Entrance Exam
Air Date: 2017-10-24
Asta and Yuno head toward the colosseum in the royal capital for the Magic Knights Entrance Exam, while looking around and admiring all the things they've never seen before.
Ep.5

The Path to the Wizard King
Air Date: 2017-10-31
The entrance exam finally comes to a close. The time has arrives for the captains to decide which candidates they want to join their squads.
Ep.6

The Black Bulls
Air Date: 2017-11-07
Asta has arrived at the home of the Black Bulls, which Yami himself called the absolute worst Magic Knights Squad. He is greeted by the squad's unique members.
Ep.7

The Other New Recruit
Air Date: 2017-11-14
As a new member of the Black Bulls, Asta is thrilled to receive his very first private room, even though it's tiny. Everything Asta sees as Magna shows him around the squad's base is new and exciting to him.
Ep.8

Go! Go! First Mission
Air Date: 2017-11-21
The Magic Knights: heroes that everyone in the kingdom looks up to and dreams of becoming one day. But the new recruit, Asta, has yet to do anything that seems like what a Magic Knight should be doing, as he's stuck doing random chores.
Ep.9

Beasts
Air Date: 2017-11-28
On Yami's orders, Asta and Noelle go on their first mission with Magna to hunt wild boars. They successfully complete the mission and go to Saussy Village to meet with the mayor, Seyhe.
Ep.10

Those Who Protect
Air Date: 2017-12-05
Asta, Noelle, and Magna are doing their best to protect the villagers of Rayaka from the ice magic user Heath and his underlings, but Asta's attacks don't seem to be working, and Magna's magical powers are running low.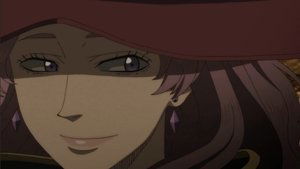 Ep.11

What Happened on a Certain Day in the Castle Town
Air Date: 2017-12-12
After Asta, Magna, and Noelle saved the villagers of Saussy Village, the Wizard King gives the Black Bulls a star of honor. Asta and Noelle also receive their first pay as Magic Knights, and Asta is filled with happiness.
Ep.12

The Wizard King Saw
Air Date: 2017-12-19
As they were visiting the Black Market, Asta and the others see an old woman get robbed, and Asta goes after the thief.
Ep.13

The Wizard King Saw, Continued
Air Date: 2017-12-26
While on an escort mission, Yuno, Klaus and Mimosa are attacked by a mysterious group of men. Klaus senses that they're in danger and wants to escort Salim as quickly as possible, but Salim insists on visiting Yuno's hometown, Hage Village.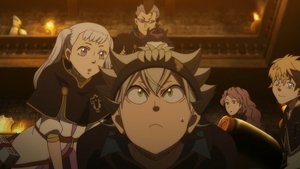 Ep.14

Dungeon
Air Date: 2018-01-09
A dungeon appeared near the border of the Clover Kingdom and the Diamond Kingdom. The dungeon is like an ancient ruin. It may contain important treasures, but they're guarded by various magical traps.
Ep.15

The Diamond Mage
Air Date: 2018-01-16
Yuno, Klaus, and Mimosa from the Golden Dawn appear in front of Asta and Noelle, apparently sent on the same mission. Klaus mocks the Black Bulls for their awful reputation and gets in an argument with Asta.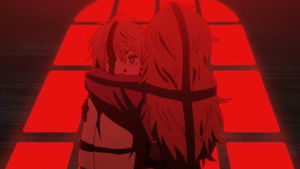 Ep.16

Friends
Air Date: 2018-01-23
Yuno, Mimosa, and Klaus get close to the treasure chamber in the dungeon. However, a mage from the Diamond Kingdom named Mars gets in their way.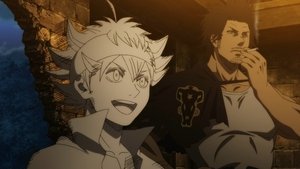 Ep.17

Destroyer
Air Date: 2018-01-30
In order to go to the treasure chamber together with his friends, Yuno confronts Mars alongside Klaus, so that the injured Mimosa can heal herself. But they have a hard time harming Mars at all.
Ep.18

Memories of You
Air Date: 2018-02-06
Asta, Yuno and the others finally get to the treasure chamber, and they're in awe at the mountain of treasure in front t of them. Yuno finds a strange scroll with strange writing, and then his grimoire does something strange...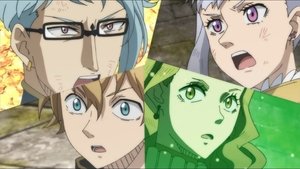 Ep.19

Destruction and Salvation
Air Date: 2018-02-13
Asta is gravely injured in the battle against Mars and collapses. Despite his own injuries, something drives Mars onward, and he tries to finish off Asta.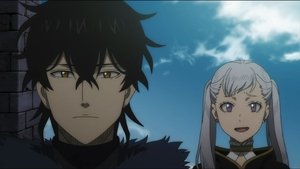 Ep.20

Assembly at the Royal Capital
Air Date: 2018-02-20
Asta and Noelle head to the Magic Knights Headquarters in the Noble Realm to report on their mission to capture the dungeon. On their way, they run into Yuno, Klaus, and Mimosa, and they all head to the headquarters together.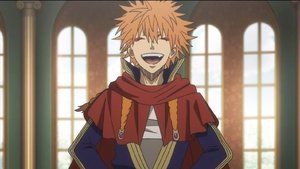 Ep.21

Capital Riot
Air Date: 2018-02-27
Asta defends Noelle from her siblings at the decoration ceremony, and the other nobles try to put him in his place. Meanwhile, Leopold and Fuegoleon seem to have taken a liking to Asta, which causes an argument between Fuegoleon and Nozel.
Ep.22

Wild Magic Dance
Air Date: 2018-03-06
After hearing about the attack on the capital, Asta rushed out, and the rest of the Magic Knights quickly followed. They found that corpses being controlled by Rades's wraith magic were attacking the citizens.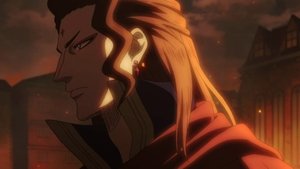 Ep.23

The Crimson Lion King
Air Date: 2018-03-13
Thanks to Noelle's help, Asta is now able to concentrate on the battle. However, because of the attack he took earlier, Asta continues to lose stamina and isn't able to move as well as he'd like.
Ep.24

Blackout
Air Date: 2018-03-20
While the masses were praising the Magic Knights for saving them, most of the Magic Knights present are swallowed up by a spatial magic spell known as Blackout.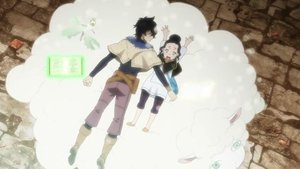 Ep.25

Adversity
Air Date: 2018-03-27
Captain Fuegoleon is swallowed up by spatial magic right in front of Asta and the others. Noelle realizes that the spellcaster must be nearby, since the spell pinpointed Fuegoleon. Asta finds the spellcaster, but something unbelievable happens next.
Ep.26

Wounded Beasts
Air Date: 2018-04-03
More enemies appear before Asta and the others. Despite being badly wounded, Asta and Leopold haven't lost their fighting spirit, and they charge at the new enemies. The enemies realize how dangerous they are and try to kill them immediately.
Ep.27

Light
Air Date: 2018-04-10
The one who saved Asta from the group calling themselves the Eye of the Midnight Sun was the Wizard King, Julius, who was waiting for them at their base. Asta and the members of the Eye of the Midnight Sun are in awe of Julius's power.
Ep.28

The One I've Set My Heart On
Air Date: 2018-04-17
Finral invites Asta and Luck to go to a mixer with him. Noelle hears about this and ends up following them because she's concerned about Asta. To deepen her cover, she even gets a job at the pub they go to.
Ep.29

Path
Air Date: 2018-04-24
Months have passed since Asta and Yuno became Magic Knights and took their first steps toward becoming the Wizard King. Father and Sister Lily couldn't be happier about all of their hard work.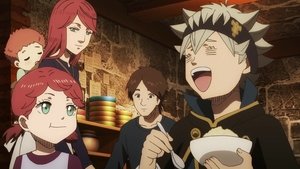 Ep.30

The Mirror Mage
Air Date: 2018-05-01
The Black Bulls get a day off after getting paid, and Gauche goes to visit his beloved little sister Marie. To his surprise, he finds Asta already there and playing with her.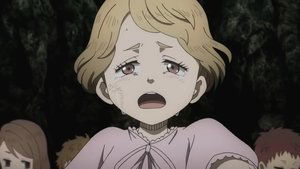 Ep.31

Pursuit over the Snow
Air Date: 2018-05-08
Asta, Theresa and Gauche follow a faint mana trail in pursuit of the abducted children.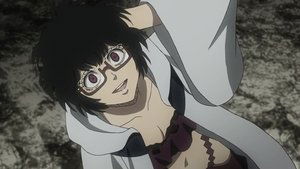 Ep.32

Three-Leaf Sprouts
Air Date: 2018-05-15
Upon finding the kidnapped children drained of their magic, Asta and Gauche attempt to deliver justice upon Baro and Neige.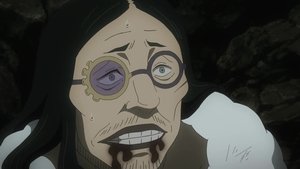 Ep.33

To Help Somebody Someday
Air Date: 2018-05-23
The threat to the children grows when Asta and Sally face a giant mud monster; Gauche grabs his young sister and makes a break for it, but she pleads with him to return and help the others.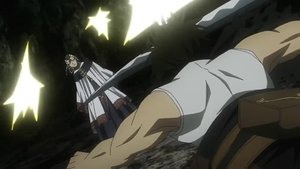 Ep.34

Light Magic vs. Dark Magic
Air Date: 2018-05-29
Licht, the leader of the Eye of the Midnight Sun, arrives in the cave to finish what Sally and Baro started; Asta struggles to keep up with Licht's rapid attacks.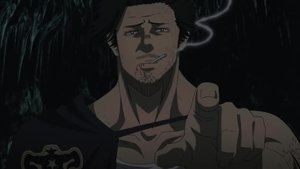 Ep.35

The Light of Judgment
Air Date: 2018-06-05
Licht criticises the Clover Kingdom's hypocrisies of respecting magical ability yet forces those with powerful magic to suffer in poor living conditions, continuing his fight with Yami while Asta faces Valtos.
Ep.36

Three Eyes
Air Date: 2018-06-12
While the children safely return home, Yami, Asta and Gauche confront a trio of new enemies.
Ep.37

The One With No Magic
Air Date: 2018-06-19
Magic knights Jack, Charlotte and Nozel arrive to assist Asta and Yami against the Third Eye.
Ep.38

The Magic Knight Captains Conference
Air Date: 2018-06-26
Asta must report to the king on his battle with the Eye of the Midnight Sun and Yami accompanies him to the capital to attend a conference with the Magic Knight captains.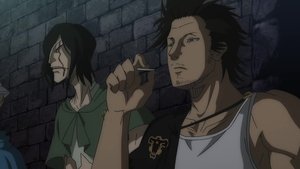 Ep.39

Three-Leaf Salute
Air Date: 2018-07-03
The traitor is Gueldre Poizot the captain of the Purple Orca squad, despite his attempts to denounce it before the other Magic Knight captains point out that the rumors of his criminal dealings while advising him to let Marx probe his mind if he has nothing to hide.
Ep.40

A Black Beach Story
Air Date: 2018-07-10
Yuno, Klaus and Mimosa hear a scream and rush into the shop it came from, only to find it was Noelle being stripped naked by Vanessa so she can try on bikinis.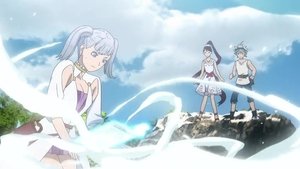 Ep.41

The Water Girl Grows Up
Air Date: 2018-07-17
While training, Asta and Noelle meet Kahono, a wannabe idol who plans to entertain with a combination of music, dancing and magic.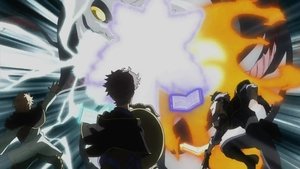 Ep.42

The Underwater Temple
Air Date: 2018-07-24
The Black Bulls make a harrowing journey to the Underwater Temple and meet its people.
Ep.43

Temple Battle Royale
Air Date: 2018-07-31
The temple mages attempt to divide and conquer when Gifso magically separates the Black Bulls into different parts of the Underwater Temple to fight one-on-one battles.
Ep.44

The Pointlessly Direct Fireball and the Wild Lightning
Air Date: 2018-08-07
One of the members of the Third Eye, Vetto, appears at the Underwater Temple along with his underlings.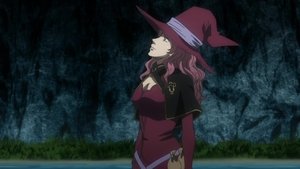 Ep.45

The Guy Who Doesn't Know When to Quit
Air Date: 2018-08-14
Magna, Luck, and Gio, the most powerful Underwater Temple mage, risk their lives fighting Vetto. Asta and Kahono's older brother, Kiato, also arrive at the scene.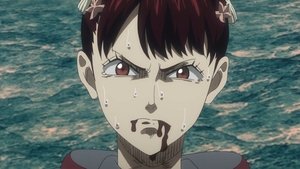 Ep.46

Awakening
Air Date: 2018-08-21
Kahono and Noelle reach Asta and the others. Noelle is astonished at how powerful Vetto is, but Kahono remains confident. She is the granddaughter of Gifso and cherishes everyone at the Underwater Temple, which she is willing to do anything to protect.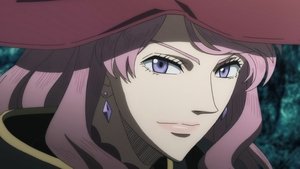 Ep.47

The Only Weapon
Air Date: 2018-08-28
Despite being greatly injured in the battle against Vetto, Asta stands up to face him again. Seeing this, Vanessa and Finral come to assist Asta, too.
Ep.48

Despair vs. Hope
Air Date: 2018-09-04
Asta continues his attacks against Vetto with support from Vanessa and Finral. They finally manage to land a blow on Vetto, but it's not very effective. Vanessa and Finral remember when they were younger and much weaker.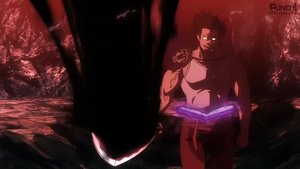 Ep.49

Beyond Limits
Air Date: 2018-09-11
Asta's sword finally manages to take down Vetto! But that was all a part of Vetto's plan. He manages to steal Asta's sword and break his arm. Vetto proudly proclaims victory, but Asta doesn't give up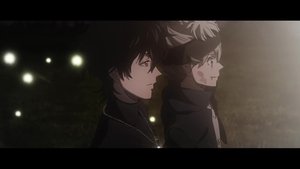 Ep.50

End of the Battle, End of Despair
Air Date: 2018-09-18
The members of the Black Bulls all surpassed their limits and defeated a powerful enemy. They manage to safely get the magic stone and successfully complete their mission, and all the members other than Captain Yami go recuperate.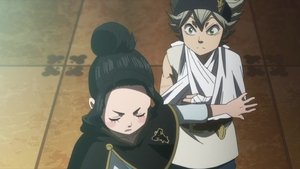 Ep.51

Proof of Rightness
Air Date: 2018-09-25
Returning home from their eventful mission to the Underwater Temple, Yami, Asta and Charmy give a report to the Wizard King; an unexpected attack puts everyone in the capital on the defensive.
Ep.52

Whoever's Strongest Wins
Air Date: 2018-10-02
The Golden Dawn continue fighting the Diamond forces. The Diamonds soon realize they are about to be overpowered when William uses his world tree magic, basically ending the fight.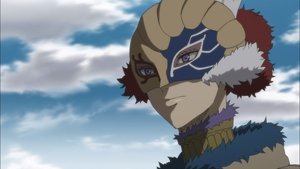 Ep.53

Behind the Mask
Air Date: 2018-10-09
During the attack on the Clover Kingdom by the Diamond Kingdom, Yami saves the captain of the Golden Dawn, William Vangeance, from Lotus's attack. Yami then asks William a question that's been on his mind for quite some time. Meanwhile, Asta runs into Yuno in Kiten and they are confronted by Finral's younger half-brother, Langris. Langris was always beaming with potential and joined the elite Magic Knight Squad of the Golden Dawn and became the vice-captain. He also despises his older brother Finral and considers him a total failure. Langris mocks his brother as well as the other Black Bulls and Finral finally stands up to him...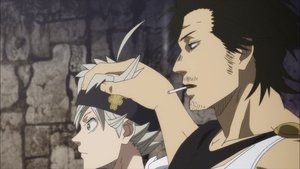 Ep.54

Never Again
Air Date: 2018-10-16
After Kiten is successfully protected Yami introduces Asta to a recovery mage named Owen that works directly under the Wizard King so he can get his arms healed. Owen is known as the most powerful recovery mage in the Clover Kingdom, but Asta's arms were in a horrific condition. Finral happens to walk by the room when Owen tells Asta something about his injury, and then he tells the rest of the Black Bulls, who are shocked. The Black Bulls go to check on Asta and see that he's still not discouraged at the bad news, and they all come to a decision...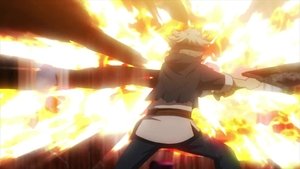 Ep.55

The Man Named Fanzell
Air Date: 2018-10-23
The first time Asta met Fanzell Kruger was shortly after he received his grimoire. In order to train with his new anti-magic sword, Asta holes up in the woods and meets Fanzell, who is looking for his missing fiancée, Dominante Code. Fanzell uses wind magic and is able to turn wind into a sword so he helps Asta train. One day while they're in the forest, someone comes for Fanzell's life...
Ep.56

The Man Named Fanzell Continued
Air Date: 2018-10-30
A few months after being trained by Fanzell, Asta is able to join the Black Bulls. One day, Fanzell suddenly shows up at the Black Bulls' base. Fanzell recognized Noelle's staff and wanted to ask her about it. It was created by his fiancee, Domina, and he was thankful to find another clue as to her whereabouts. But then, more assassins who are after Fanzell also appear at the Black Bulls' base...
Ep.57

Infiltration
Air Date: 2018-11-06
Noelle's contingent is intent on infiltrating the Forest of Witches. They'll need mighty magic to get past the relentless security and meet the queen.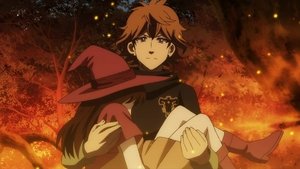 Ep.58

The Battlefield Decision
Air Date: 2018-11-13
Ep.59

Flames of Hatred
Air Date: 2018-11-20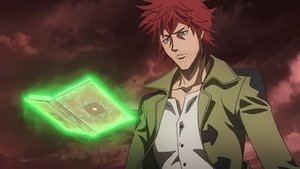 Ep.60

Defectors' Atonement
Air Date: 2018-11-27
Ep.61

The Promised World
Air Date: 2018-12-04
Ep.62

Bettering One Another
Air Date: 2018-12-11
Ep.63

Not in the Slightest
Air Date: 2018-12-18
Ep.64

The Red Thread of Fate
Air Date: 2018-12-25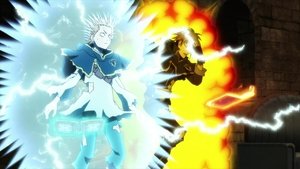 Ep.65

I'm Home
Air Date: 2019-01-08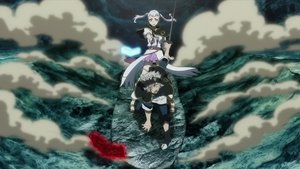 Ep.66

The Eye of the Midnight Sun's Secret
Air Date: 2019-01-15
Ep.67

A Fun Festival Double Date
Air Date: 2019-01-22
Ep.68

Battle to the Death?! Yami VS Jack
Air Date: 2019-01-29
The Star Festival, the biggest festival of the year in the Clover Kingdom was about to take place. Every year the festival, the number of stars each Magic Knight squad had acquired would be announced. Captain Yami and the other Black Bulls prepare to go all out for this festival. Noelle tries to use this chance to enjoy the festival with Asta, but Asta ends up inviting some guests to the festival. The guests happened to be Kahono and Kiato...
Ep.69

The Briar Maiden's Melancholy
Air Date: 2019-02-05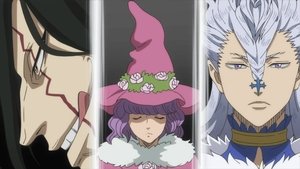 Ep.70

Two New Stars
Air Date: 2019-02-12
Ep.71

The Uncrowned, Undefeated Lioness
Air Date: 2019-02-19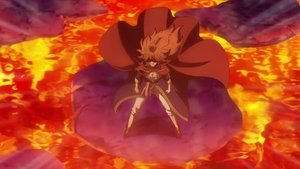 Ep.72

Saint Elmo's Fire
Air Date: 2019-02-26
Ep.73

The Royal Knights Selection Test
Air Date: 2019-03-05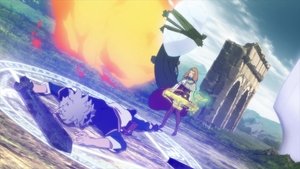 Ep.74

Flower of Resolution
Air Date: 2019-03-12
Ep.75

Fierce Battle
Air Date: 2019-03-19
Ep.76

Mage X
Air Date: 2019-03-26
Ep.77

Bad Blood
Air Date: 2019-04-02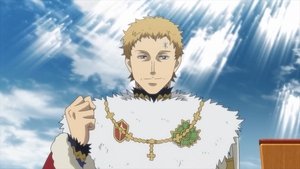 Ep.78

Peasant Trap
Air Date: 2019-04-09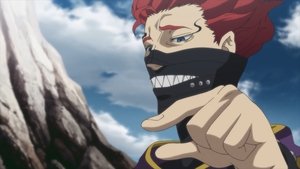 Ep.79

Mister Delinquent vs. Muscle Brains
Air Date: 2019-04-16
Ep.80

Special Little Brother vs. Failed Big Brother
Air Date: 2019-04-23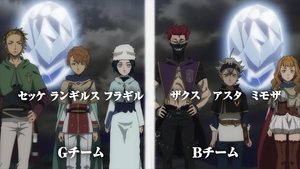 Ep.81

The Life of a Certain Man
Air Date: 2019-04-30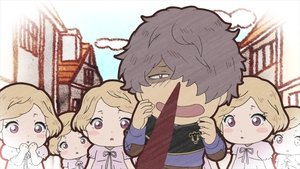 Ep.82

Petit Clover! The Nightmarish Charmy SP!
Air Date: 2019-05-07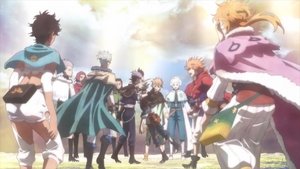 Ep.83

Burn It Into You
Air Date: 2019-05-14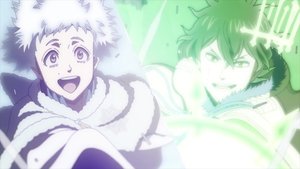 Ep.84

Episode 84
Air Date: 2019-05-21
{!! $ads->leaderboard !!}