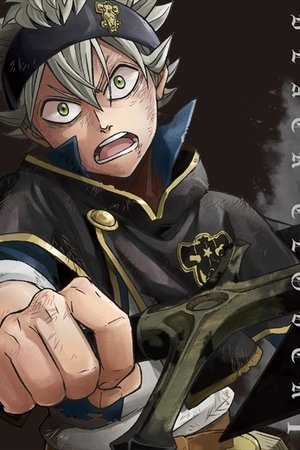 {!! $ads->leaderboard !!}
Episodes List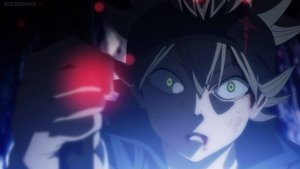 Ep.1

Asta and Yuno
Air Date: 2017-10-03
Asta and Yuno are to receive powerful, personal magic tomes at the Grimoire Awarding Ceremony, but for one of them, the rite goes very wrong.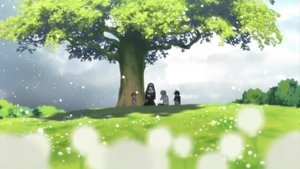 Ep.2

The Boys' Promise
Air Date: 2017-10-10
A flashback to young Asta and Yuno shows how much they've changed--and how much they've stayed the same. One thing's for sure: A promise is a promise.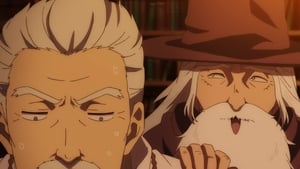 Ep.3

To the Royal Capital of the Clover Kingdom!
Air Date: 2017-10-17
Asta and Yuno set out on their journey to the far-distant royal capital of the Clover Kingdom to take the Magic Knights Entrance Exam. Yes, Asta, too.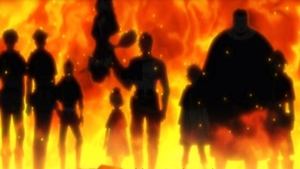 Ep.4

The Magic Knights Entrance Exam
Air Date: 2017-10-24
Joining the Magic Knights is the first step on Asta's and Yuno's path to becoming the Wizard King. But does the magicless Asta even stand a chance?
Ep.5

The Path to the Wizard King
Air Date: 2017-10-31
The grueling exam is over, and the Magic Knight captains choose the most promising examinees to join their squads. At least Yuno has what it takes...
Ep.6

The Black Bulls
Air Date: 2017-11-07
Asta must complete a crazy hazing ritual of sorts before he's officially accepted into the ragtag Black Bulls squad. Yuno meets with the Golden Dawn.
Ep.7

The Other New Recruit
Air Date: 2017-11-14
Magna gives Asta a whirlwind tour of the Black Bulls' weird and wonderful hideout, including an introduction to the other newest member of the squad.
Ep.8

Go! Go! First Mission
Air Date: 2017-11-21
It's Asta's and Noelle's first mission as Magic Knights! They're all geared up to do valorous deeds, but this IS the Black Bulls we're talking about.
Ep.9

Beasts
Air Date: 2017-11-28
Something's not right in Saussy Village: it's enveloped in a magic mist obscuring the nefarious goings-on within. Asta, Noelle, and Magna investigate.
Ep.10

Those Who Protect
Air Date: 2017-12-05
The three Black Bulls find themselves overpowered as they fight to keep Saussy's villagers safe. This'll take quick thinking and their best magic.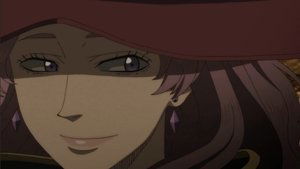 Ep.11

What Happened on a Certain Day in the Castle Town
Air Date: 2017-12-12
It's payday! Vanessa takes Asta and Noelle to the castle town of Kikka for a little shopping, where they encounter many familiar faces along the way.
Ep.12

The Wizard King Saw
Air Date: 2017-12-19
All eyes are on Asta as he and Sekke race to capture a purse-snatcher. Meanwhile, Yuno's first Golden Dawn mission takes him to an unexpected place.
Ep.13

The Wizard King Saw, Continued
Air Date: 2017-12-26
Yuno never expected his last-minute detour to involve such tragedy. It's up to the Golden Dawn to get the bottom of their mission's many mysteries.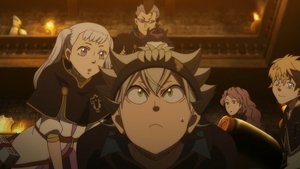 Ep.14

Dungeon
Air Date: 2018-01-09
Asta and Noelle are charged with exploring a newly discovered dungeon full of magical traps. Their leader, the battle-mad Luck, is less than helpful.
Ep.15

The Diamond Mage
Air Date: 2018-01-16
Suddenly the dungeon is host to several teams racing through traps to the treasure waiting in its depth--including a noted mage from an enemy nation.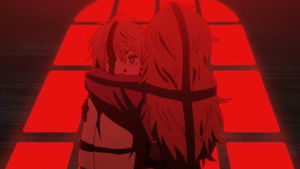 Ep.16

Friends
Air Date: 2018-01-23
Asta, Yuno, and their squadmates must take on daunting foes on their way to the heart of the dungeon, but Luck remains dead set on fighting all alone.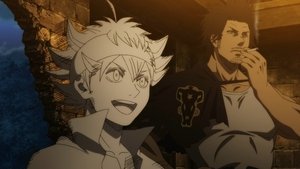 Ep.17

Destroyer
Air Date: 2018-01-30
The Diamond Kingdom's secret weapon wields more powerful magic than anyone has seen. The Golden Dawn team is all but decimated. Can he be defeated?
Ep.18

Memories of You
Air Date: 2018-02-06
The Clover Kingdom's Magic Knights reach the dungeon's treasure hall, but another daunting battle keeps them from reveling in their victory for long.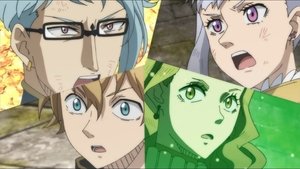 Ep.19

Destruction and Salvation
Air Date: 2018-02-13
The dungeon itself turns against the Magic Knights as they fight to escape--and to keep a badly wounded Asta alive. Mars remembers how he came to be.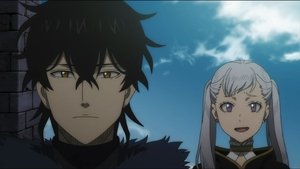 Ep.20

Assembly at the Royal Capital
Air Date: 2018-02-20
Asta and Noelle visits the royal capital to report on the dungeon mission, but get roped into something else entirely with their Golden Dawn friends.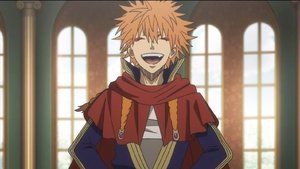 Ep.21

Capital Riot
Air Date: 2018-02-27
The royal capital is under siege! The Magic Knight squads must set aside their quarrels and come together to defend the Clover Kingdom and its people.
Ep.22

Wild Magic Dance
Air Date: 2018-03-06
The best of the Magic Knights--plus Asta and Noelle--fight the hordes of undead beseiging the royal capital. Noelle suffers a crisis of confidence.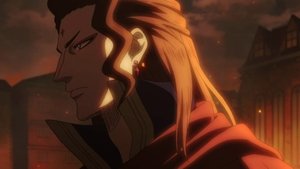 Ep.23

The Crimson Lion King
Air Date: 2018-03-13
Asta's showdown with the man behind the capital invasion takes a turn. King Clover bemoans the Wizard King's absence in his kingdom's time of need.
Ep.24

Blackout
Air Date: 2018-03-20
Rades wasn't the only invader--and the others are more powerful, their sights set far higher. The Magic Knights fall victim to a Spatial Magic spell.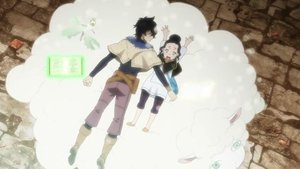 Ep.25

Adversity
Air Date: 2018-03-27
What has become of Fuegoleon Vermillion? Yuno struggles to recover from his battle with the witch, while Asta's cursed wounds threaten to do him in.
Ep.26

Wounded Beasts
Air Date: 2018-04-03
The masterminds behind the invasion reveal themselves, though their motivation remains unclear. Asta spends quality time with one of his heroes.
Ep.27

Light
Air Date: 2018-04-10
As life slowly returns to normal in the royal capital, the Wizard King reaches an uncomfortable conclusion about the invasion and how it came about.
Ep.28

The One I've Set My Heart On
Air Date: 2018-04-17
Finral invites two of his squadmates to a mixer, but they aren't the only Magic Knights who show up. Asta gets closer to a certain young woman.
Ep.29

Path
Air Date: 2018-04-24
Old friends and fellow squad members reminisce about Asta: his humble beginnings, his craziest battles--and underlying it all, his burning ambition.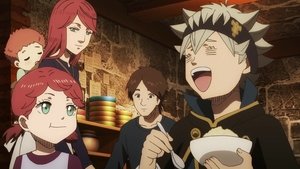 Ep.30

The Mirror Mage
Air Date: 2018-05-01
The Black Bulls get a day off, which Gauche spends visiting his beloved sister Marie. Then a mysterious tragedy befalls the village--is Marie safe?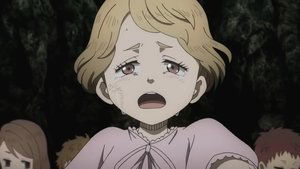 Ep.31

Pursuit Over the Snow
Air Date: 2018-05-08
Asta and Gauche scour the countryside in search of Nean's children, who have fallen into the clutches of a ruthless monster thirsty for their magic.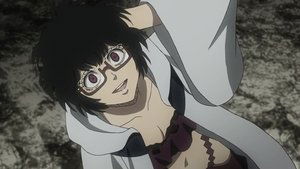 Ep.32

Three-Leaf Sprouts
Air Date: 2018-05-15
As expected, there were bigger baddies behind the abduction of Nean's children. Luckily Sister Theresa is on hand to join the fight for their freedom.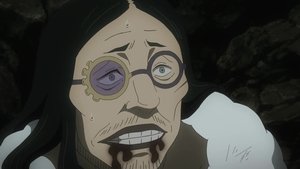 Ep.33

To Help Somebody Someday
Air Date: 2018-05-23
Gauche reflects on his past as he struggles with protecting Marie versus helping Asta in his downhill battle against Sally's mutant magic monster.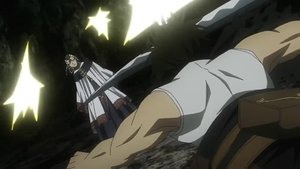 Ep.34

Light Magic vs. Dark Magic
Air Date: 2018-05-29
Backup arrives for Asta's showdown against the leader of the Eye of the Midnight Sun. Asta must push past his limits to pull off a tricky technique.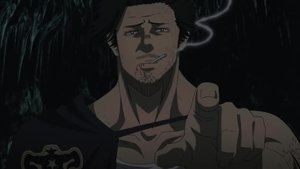 Ep.35

The Light of Judgment
Air Date: 2018-06-05
The Black Bulls seem to be on the losing end of an epic clash between two highly gifted magic users. Gauche has an idea that could turn the tables.
Ep.36

Three Eyes
Air Date: 2018-06-12
Three elite members of the Eye of the Midnight Sun pay a visit to their comrade Licht, prepared to make Yami and friends pay for what they've done.
Ep.37

The One with No Magic
Air Date: 2018-06-19
The Third Eye battle rages on, now with three talented Magic Knight captains providing backup. Licht reveals an intriguing tidbit about Asta's gear.
Ep.38

The Magic Knight Captains Conference
Air Date: 2018-06-26
The Wizard King calls a meeting of the Magic Knight captains. Asta has barely enough time to recuperate before being summoned to the royal capital.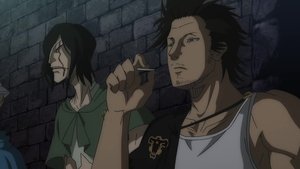 Ep.39

Three-Leaf Salute
Air Date: 2018-07-03
There's a traitor among the captains! Marx's spell reveals who's been collaborating with the Eye of the Midnight Sun. Julius considers his next move.
Ep.40

A Black Beach Story
Air Date: 2018-07-10
The Black Bulls relax at the beach as they gear up for their secret mission. Noelle's showing off new swimsuit--if Asta would pay any attention.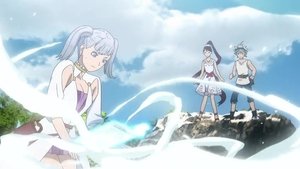 Ep.41

The Water Girl Grows Up
Air Date: 2018-07-17
Noelle's magic is indispensable for the fight ahead. A new friend has some tips to help improve her magic control, but Noelle has a long way to go.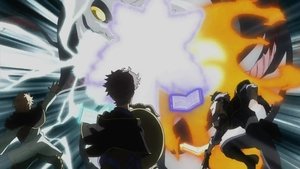 Ep.42

The Underwater Temple
Air Date: 2018-07-24
The eccentric high priest of the Underwater Temple makes it crystal clear that the Black Bulls won't get their hands on the magic stone that easily.
Ep.43

Temple Battle Royale
Air Date: 2018-07-31
It's the misfit magicians of the Black Bulls up against the fearsome fish-masked Temple Mages. Noelle faces a surprising foe, and Asta uses his head.
Ep.44

The Pointlessly Direct Fireball and the Wild Lightning
Air Date: 2018-08-07
A dangerous interloper has muscled his way into the Underwater Temple fight, and it's up to Yami's crew to deal with him and his mind-boggling might.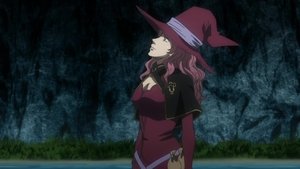 Ep.45

The Guy Who Doesn't Know When to Quit
Air Date: 2018-08-14
While Asta has his hands more than full with Vetto, Gauche must think outside the box as he takes on some of the beastly mage's talented minions.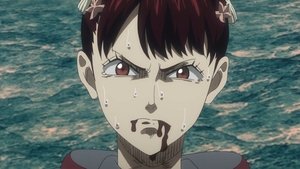 Ep.46

Awakening
Air Date: 2018-08-21
The Black Bulls and their new Underwater Temple friends pull out all the stops to take down Vetto, but there's far more to him than meets the eye.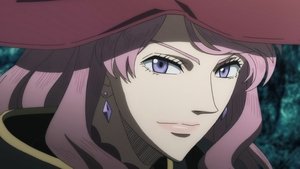 Ep.47

The Only Weapon
Air Date: 2018-08-28
Vanessa and Finral find inspiration as a tattered remnant of Black Bulls bands together to tackle the mighty Vetto--who shows no sign of slowing down.
Ep.48

Despair vs. Hope
Air Date: 2018-09-04
Finral and Vanessa reflect on their pasts while guiding Asta's attacks, but they'll need to change it up to keep the furry fiend Vetto on his toes.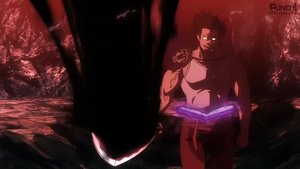 Ep.49

Beyond Limits
Air Date: 2018-09-11
Asta's never-give-up attitude has a impact on his fellow Black Bulls. Vetto recalls his youth, while Yami comes to a realization and takes action.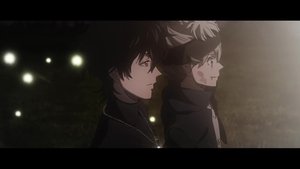 Ep.50

End of the Battle, End of Despair
Air Date: 2018-09-18
The Black Bulls recover after their fight against the Eye of the Midnight Sun took everything out of them--literally. Asta gets himself back on track.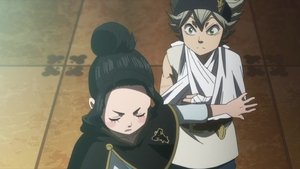 Ep.51

Proof of Rightness
Air Date: 2018-09-25
The Clover Kingdom can barely breathe a sigh of relief before the border village of Kiten is attacked by the Diamond Kingdom's most fearsome generals.
Ep.52

Whoever's Strongest Wins
Air Date: 2018-10-02
Yuno and the Golden Dawn take point in Kiten, while the Black Bulls' contingent tend to the survivors. Yami has a little chat with William Vangeance.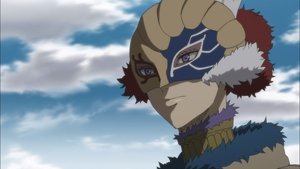 Ep.53

Behind the Mask
Air Date: 2018-10-09
William Vangeance opens up to Yami about his past, while Finral stands up to his brother Langris. Julius questions the Diamond Kingdom's intentions.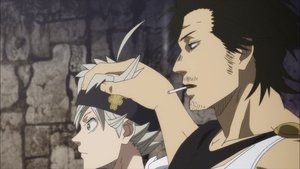 Ep.54

Never Again
Air Date: 2018-10-16
Asta gets shocking news from the top doctor in the entire Clover Kingdom. His fellow Black Bulls rally behind him, scrambling to find a way to help.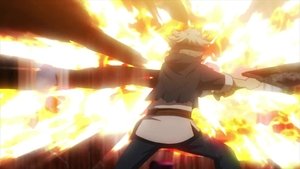 Ep.55

The Man Named Fanzell
Air Date: 2018-10-23
A flashback to Asta's days learning the sword under a skilled mage with a complicated past--and a dangerous future. Noelle hopes he can help Asta now.
Ep.56

The Man Named Fanzell Continued
Air Date: 2018-10-30
Fanzell meets Asta again once Asta's joined the Black Bulls, but this time he's far from alone. In the present, Vanessa seeks a cure for Asta's curse.
Ep.57

Infiltration
Air Date: 2018-11-06
Noelle's contingent is intent on infiltrating the Forest of Witches. They'll need mighty magic to get past the relentless security and meet the queen.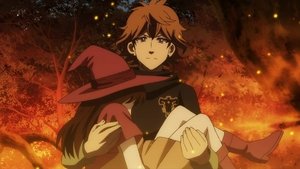 Ep.58

Battlefield Decision
Air Date: 2018-11-13
Faced with the destruction of her forest and the deaths of her "daughters", the Queen of Witches helps Asta to help her fend off two invading armies.
Ep.59

Flames of Hatred
Air Date: 2018-11-20
Together, Asta and friends must find a way to extinguish the flames of Fana's deep-seated hatred--and the literal flames of her fire spirit familiar.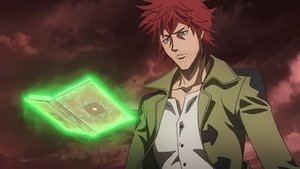 Ep.60

Defectors' Atonement
Air Date: 2018-11-27
Fanzell goes up against two of his former pupils, now among the Diamond Kingdom's top-ranking generals--and one of them wields dangerous new powers.
Ep.61

The Promised World
Air Date: 2018-12-04
Mars is on a mission to save his childhood friend, even as it becomes increasingly clear that only Asta's anti-magic stands a chance against her.
Ep.62

Those Who Boost Each Other Up
Air Date: 2018-12-11
Fana shares what she remembers of her past, but her touching reunion is interrupted by a relentless foe with an insatiable appetite for magic.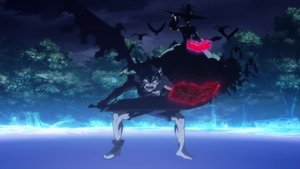 Ep.63

Not in the Slightest
Air Date: 2018-12-18
Asta undergoes a startling transformation, fighting like a man possessed. When he learns who's behind this change, he also learns its shocking price.
Ep.64

The Red Thread of Fate
Air Date: 2018-12-25
Vanessa recalls her painful past as she faces off against the Queen of Witches, who is manipulating Asta into killing her squadmates before her eyes.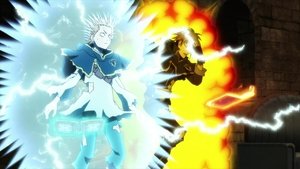 Ep.65

I'm Home
Air Date: 2019-01-08
Asta and his squadmates learn about the origins of the Eye of the Midnight Sun, Vanessa finds her place, and the Black Bulls make their way back home.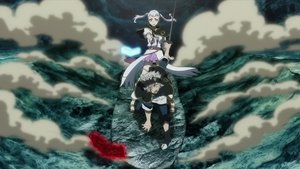 Ep.66

The Eye of the Midnight Sun's Secret
Air Date: 2019-01-15
Klaus helps Yuno and Mimosa get caught up on the Magic Knight Squads' encounters with the Eye of the Midnight Sun. Yami meets with the Wizard King.
Ep.67

A Fun Festival Double Date
Air Date: 2019-01-22
The Black Bulls attend the Star Festival, where Asta and Noelle are roped into a double date. The mood is right to tell each other how they feel.
Ep.68

Battle to the Death?! Yami vs. Jack
Air Date: 2019-01-29
Captains Yami and Jack the Ripper are ready to settle their long-running rivalry, while their newest squad members are desperate to rein them in.
Ep.69

The Briar Maiden's Melancholy
Air Date: 2019-02-05
Captain Charlotte of the Blue Rose Knights thinks back to her past, but not before she and Vanessa battle it out in more than one ill-advised contest.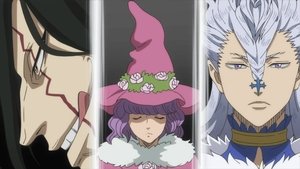 Ep.70

Two New Stars
Air Date: 2019-02-12
The Wizard King announces the latest Magic Knight squad rankings and reveals the two top star-earners, while King Clover introduces a bold new plan.
Ep.71

The Uncrowned, Undefeated Lioness
Air Date: 2019-02-19
Mereoleona Vermillion, the new captain of the Crimson Lion Kings, takes the squad (and a few Black Bulls) along for training in a strong magic region.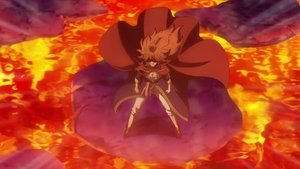 Ep.72

Saint Elmo's Fire
Air Date: 2019-02-26
Asta attempts to tap into his mysterious dark powers so he can make it to Mereoleona's hot spring training camp. Noelle learns about her late mother.
Ep.73

The Royal Knights Selection Test
Air Date: 2019-03-05
Magic Knights from every squad gather for the test that will determine who'll be a Royal Knight. The vice-captain of the Purple Orcas causes a stir.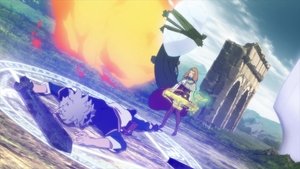 Ep.74

Flower of Resolution
Air Date: 2019-03-12
Round 1 of the tournament sees Asta and Mimosa teaming up for a heated battle against three skilled senior Magic Knights. But what happened to Xerx?
Ep.75

Fierce Battle
Air Date: 2019-03-19
The tournament continues as Magna and Sol fight alongside the conceited Kirsch Vermillion and Finral takes a risk with teammates Leopold and Hamon.
Ep.76

Mage X
Air Date: 2019-03-26
A mystery mage with a tortured past joins the competition with unconventional but powerful magic, taking everyone by surprise--friend and foe alike.
Ep.77

Bad Blood
Air Date: 2019-04-02
It's Noelle chance to prove to her brother Solid that she's far from a failure, while Alecdora Sandler takes out his jealousy on the upstart Yuno.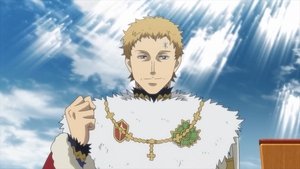 Ep.78

Peasant Trap
Air Date: 2019-04-09
Narcissist royal Kirsch takes offense at having to battle Asta the commoner, but Asta has some new tricks up his sleeve that catch Zora off guard.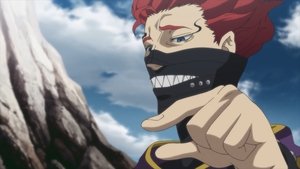 Ep.79

Mister Delinquent vs. Muscle Brains
Air Date: 2019-04-16
It's not looking good for Asta's team; even anti-magic Asta has his hands full guarding their crystal from squadmate Magna's powerful new Flame spell.
Ep.80

Special Little Brother vs. Failed Big Brother
Air Date: 2019-04-23
The long-awaited showdown between Finral and Langris has come around at last, and gentle Finral must prove himself to his cutthroat little brother.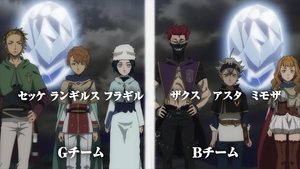 Ep.81

The Life of a Certain Man
Air Date: 2019-04-30
The Magic Knights question Langris's sanity as he challenges Asta to a fight in the middle of the tournament. Zora recalls his Magic Knight father.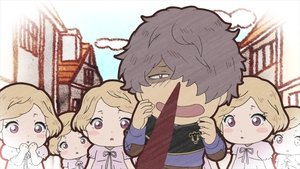 Ep.82

Petit Clover! The Nightmarish Charmy SP!
Air Date: 2019-05-07
In a break from all the action, a forest-foraging Charmy falls victim to a mind-altering mushroom that gives her vivid visions of Clover Clips past.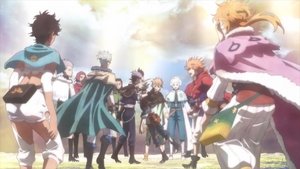 Ep.83

Burn It Into You
Air Date: 2019-05-14
The semifinal bout between Asta and Langris comes to a grim conclusion. Luck has a plan that could give his team the edge over Aqua Deer captain Rill.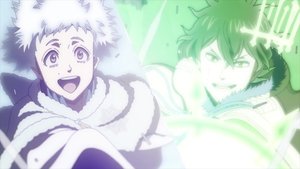 Ep.84

The Victors
Air Date: 2019-05-21
It's the final match in the Royal Knights Selection Test. Rill seeks inspiration for his masterpiece; Yuno and Bell are ready to try something new.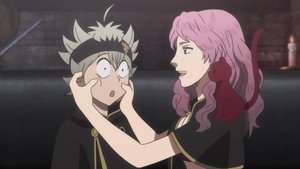 Ep.85

Together in the Bath
Air Date: 2019-05-28
Yami suggests a leisurely bath to get Asta out of his funk. While there, he reminisces about his first battle alongside the masked William Vangeance.
Ep.86

Yami and Vangeance
Air Date: 2019-06-04
Yami tells another tale of his younger days in the Magic Knights: a top-secret mission given to him and William Vangeance by the Wizard King himself.
Ep.87

Formation of the Royal Knights
Air Date: 2019-06-11
Those who have passed the Royal Knights Selection Test assemble for the first time to be briefed on their mission: defeat the Eye of the Midnight Sun.
Ep.88

Storming the Eye of the Midnight Sun's Hideout!!!
Air Date: 2019-06-18
The Royal Knights relocate to the royal capital in preparation for their attack on the floating dungeon in Gravito Stones. Klaus warns of enemy spies.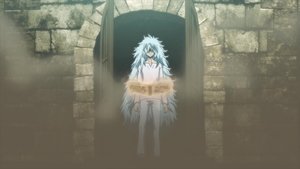 Ep.89

The Black Bulls' Hideout
Air Date: 2019-06-25
Gauche, Gordon, and Grey are holding down the fort when the hideout is attacked by some familiar faces. The trio must work fast to defend their home.
Ep.90

Crazy Magic Battle
Air Date: 2019-07-02
The Black Bulls learn why their home base keeps changing shape; that same power is put to the test against members of the Eye of the Midnight Sun.
Ep.91

Mereoleona vs. Raia the Disloyal
Air Date: 2019-07-09
Fierce fighter Mereoleona takes on Raia of the Third Eye and his wide range of formidable Copy Magic spells as Zora tries to figure out how they work.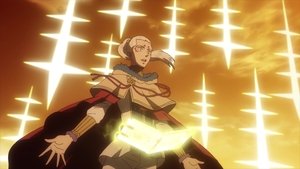 Ep.92

The Wizard King vs. The Leader of the Eye of the Midnight Sun
Air Date: 2019-07-16
It's a battle for the ages as the Clover Kingdom's mightiest mage takes on the dynamic leader of the Eye of the Midnight Sun--and an unexpected guest.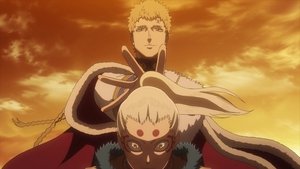 Ep.93

Julius Novachrono
Air Date: 2019-07-23
The battle rages on between the Wizard King and Licht, who holds a kingdom's worth of innocent people hostage. Julius recalls his greatest motivation.
Ep.94

New Future
Air Date: 2019-07-30
Yami rushes to Julius's side as the Wizard King's battle with Licht draws to a close. Yuno's team approaches the center of the terrorist's hideout.
Ep.95

Reincarnation
Air Date: 2019-08-06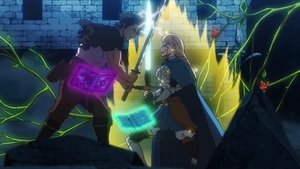 Ep.96

The Black Bulls Captain vs. the Crimson Wild Rose
Air Date: 2019-08-13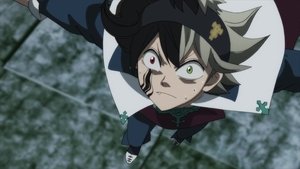 Ep.97

Overwhelming Disadvantage
Air Date: 2019-08-20
Ep.98

The Sleeping Lion
Air Date: 2019-08-27
{!! $ads->leaderboard !!}