{!! $ads->leaderboard !!}
Episodes List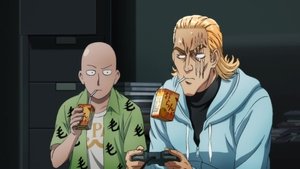 Ep.1

Return of the Hero
Air Date: 2019-04-09
Saitama is out shopping with Genos in tow when the pair come across G4, a demonic robot on a mission to eliminate King. Elsewhere, Sitch attempts to recruit various cutthroats, villains and assassins of the...
Ep.2

Human Monster
Air Date: 2019-04-16
Garou issues a declaration of war on the Hero Association through terrifying means, Hellish Blizzard gives Saitama an ultimatum, and Genos decides to eliminate his master's stalker, Speed-o'-Sound Sonic.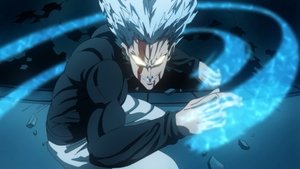 Ep.3

The Hunt Begins
Air Date: 2019-04-23
Garou, out hunting heroes, can barely contain his excitement when he gets the chance to battle the S Class hero Tank-top Master. Meanwhile, Silverfang shutters his dojo to begin his own hunt of his former disciple.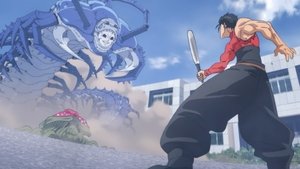 Ep.4

Metal Bat
Air Date: 2019-04-30
Assigned to guard a VIP and his son, Metal Bat couldn't be less thrilled. But when the group is suddenly attacked all hell breaks loose. Meanwhile, Saitama has disguised himself as Charanko in order to enter the "Super Fight" martial arts tournament.
Ep.5

The Martial Arts Tournament
Air Date: 2019-05-07
Monsters from the Monster Association launch simultaneous attacks on all the human cities, attempting to overwhelm the forces of the Hero Association. Meanwhile, the "Super Fight" martial arts tournament kicks off.
Ep.6

The Uprising of the Monsters
Air Date: 2019-05-14
Ep.7

Class S Heroes
Air Date: 2019-05-21
Ep.8

Episode 8
Air Date: 2019-05-28
Ep.9

Episode 9
Air Date: 2019-06-04
Ep.10

Episode 10
Air Date: 2019-06-11
Ep.11

Episode 11
Air Date: 2019-06-18
Ep.12

Episode 12
Air Date: 2019-06-25
Ep.13

Episode 13
Air Date: 2019-07-02
{!! $ads->leaderboard !!}