{!! $ads->leaderboard !!}
Episodes List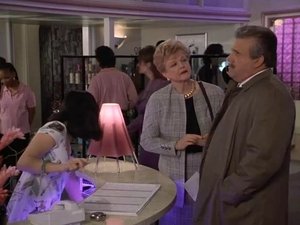 Ep.1

Nailed
Air Date: 1995-09-21
Gossip is rampant in a stylish Fifth Avenue beauty salon where an expert hair-dresser is involved in several intrigues.
Ep.2

A Quaking in Aspen
Air Date: 1995-09-28
In Aspen, Colo, Jessica's friend, Laney, seems to be the best suspect in the murder of her husband, Grant Boswell.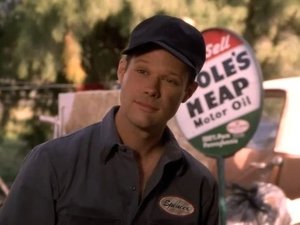 Ep.3

The Secret of Gila Junction
Air Date: 1995-10-05
People in a sleepy Arizona town, are threatened by a truck- stop bandit and suspicious treasure hunters.
Ep.4

Big Easy Murder
Air Date: 1995-10-12
Jessica travels to New Orleans to research a new novel, but gets caught up in a series of voodoo killings.
Ep.5

Home Care
Air Date: 1995-10-19
A nurse under a cloud comes to Cabot Cove. One of her patients is Jessica's best friend Maggie.
Ep.6

Nan's Ghost (1)
Air Date: 1995-11-02
A spooky story set in an old Irish castle where legend has it that there is a ghost and a hidden treasure.
Ep.7

Nan's Ghost (2)
Air Date: 1995-11-09
Jessica is trapped in the rat-infested dungeon of an ancient Irish castle, but uses her ingenuity to get rescued and find the treasure and a murderer.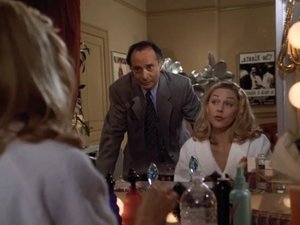 Ep.8

Shooting in Rome
Air Date: 1995-11-16
A movie set in Rome is the setting for a more than they planned while filming a J.B. Fletcher novel.
Ep.9

Deadly Bidding
Air Date: 1995-11-23
Jessica agrees to go to New York to bid on a manuscript purportedly by Sir Arthur Conan Doyle, and while there, she gets mixed up in the murder of a local forger who had been involved in the theft of a priceless Degas painting two years earlier when she tries to help Charlie Garrett out of a jam.
Ep.10

Frozen Stiff
Air Date: 1995-11-30
What is the secret ingredient in the ice cream? Jessica means to find out and see that the donation for the literary foundation is paid as promised.
Ep.11

Unwilling Witness
Air Date: 1995-12-14
Jessica is called to testify before a grand jury after a victim's last phone call was traced to her number.
Ep.12

Kendo Killing
Air Date: 1996-01-04
Motorcycle racing in Osaka, Japan, puts a man's life in danger when he tries to wed a girl from a traditional Japanese family.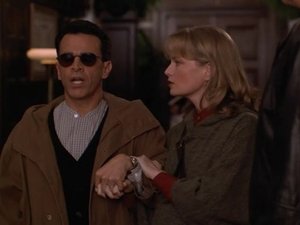 Ep.13

Death Goes Double Platinum
Air Date: 1996-01-07
The members of an up-and-coming Latin instrumental band get an offer they can't refuse just when they are getting noticed by a more reputable company.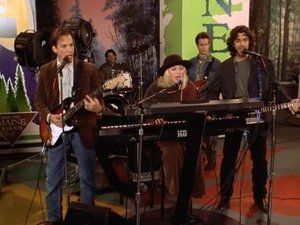 Ep.14

Murder in Tempo
Air Date: 1996-01-11
A much disliked singer gets a jolt from an electric guitar during a rehearsal for a rock concert benefit in Cabot Cove.
Ep.15

The Dark Side of the Door
Air Date: 1996-02-01
The victim of a childhood kidnapping sees more in the manuscript she is editing than coincidence would suggest.
Ep.16

Murder Among Friends
Air Date: 1996-02-08
A TV sitcom, Buds, turns out to be less friendly than the producer hoped.
Ep.17

Something Foul in Flappieville
Air Date: 1996-02-15
The puppets are dancing to a different tune, much to the dismay of the young designer.
Ep.18

Track of a Soldier
Air Date: 1996-02-25
The scene is a guest lodge in the Grand Tetons. Two of the guests are hiding secrets. Who has the diamond?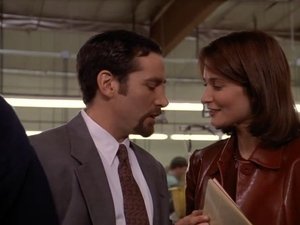 Ep.19

Evidence of Malice
Air Date: 1996-03-28
Deputy Andy bought a house with numerous defects from the victim and emerges as the chief suspect.
Ep.20

Southern Double-Cross
Air Date: 1996-04-04
Jessica is booked for a seminar in Australia when she gets word that she may have claim to an inheritance in the area--land used for sheep grazing. The natives are not all happy with this.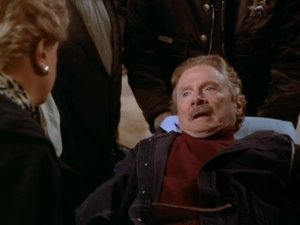 Ep.21

Race To Death
Air Date: 1996-04-28
Jessica is the honorary commodore of the World's Cup Race, featuring Kyle Kimball's Buccaneer and Ned Larkin's Free Spirit. There is much ill-will and Ned is injured, too much to skipper his craft. His daughter replaces him and then Kyle is killed. This is no way to run a regatta!
Ep.22

What You Don't Know Can Kill You
Air Date: 1996-05-05
Seth's niece returns to Cabot Cove for her wedding only to have her groom die ""accidentally"" before the event.
Ep.23

Mrs. Parker's Revenge
Air Date: 1996-05-12
Jessica somehow gets tangled in a situation involving a deadly virus and an arms deal.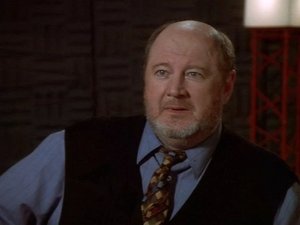 Ep.24

Death by Demographics
Air Date: 1996-05-19
In San Francisco, a radio station's new manager is trying to change their image by firing every staff member who is past a certain age and playing music for teen-agers only.
{!! $ads->leaderboard !!}