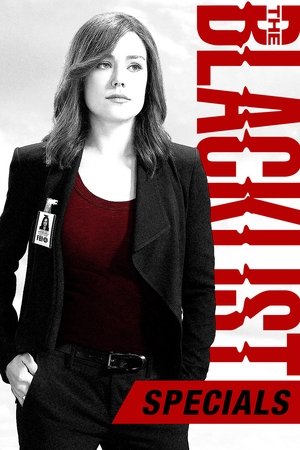 {!! $ads->leaderboard !!}
Episodes List
Ep.1

The Chosen One
Air Date: 2013-09-10
Preview of the upcoming season.
Ep.2

A Look Ahead
Air Date: 2014-08-25
Showrunners Jon Bokenkamp and John Eisendrath along with Co-Executive Producer Lukas Reiter give us a few tantalizing hints of what's to come for Red, Liz and the task force in Season 2.
Ep.3

Behind the Blacklist: Season 2
Air Date: 2015-01-31
Hosted by Amir Arison, "Behind The Blacklist: Season II" is a fun peek behind the curtain of this international television hit, presented through entertaining interviews with cast and creators sharing their "insider" stories, and exciting clip packages that feature everything fans love about THE BLACKLIST -- incredible action, colorful villains, evolving characters, unpredictable storylines, and edge-of-your-seat suspense. The special will conclude with the world-premiere of an eye popping :90 trailer, which will exclusively utilize new footage.
Ep.4

A Look Ahead Season 3
Air Date: 2015-09-13
Ep.5

Behind the Blacklist: Season 4
Air Date: 2016-09-15
Ep.6

Season 5: First Look (Sneak Peek)
Air Date: 2017-09-15
James Spader, Megan Boone, Harry Lennix and Ryan Eggold share a preview of what's coming up on Season 5 of The Blacklist, premiering Wednesday, September 27 at 8/7c on NBC.
Ep.7

First Look: Season 6 Sneak Peak
Air Date: 2018-12-07
James Spader, Megan Boone and more of the cast share a sneak peek at the intrigue and adventure to come in Season 6.
{!! $ads->leaderboard !!}