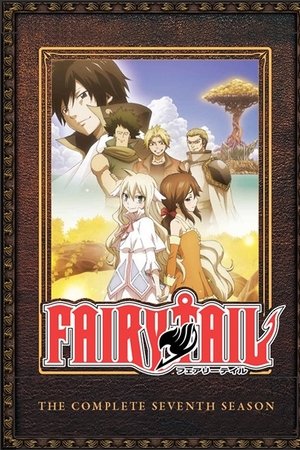 {!! $ads->leaderboard !!}
Episodes List
Ep.1

The Fairy In Your Heart
Air Date: 2016-01-09
Natsu and Happy make a pilgrimage to Tenroujima, site of Mavis Vermillion's grave. This sets the stage for the origin story of Fairy Tail, with a six-year-old Mavis caught in the middle of a bloody war between two guilds on the island.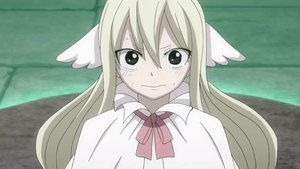 Ep.2

The Adventure Begins
Air Date: 2016-01-16
Mavis encounters treasure hunter Yuri Dreyar on Tenroujima and accepts his mind game challenge over the Tenrou Jade. This eventually leads to the beginning of a journey, but will Mavis's oldest and only friend Zera agree to go?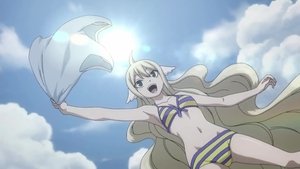 Ep.3

Treasure Hunt
Air Date: 2016-01-23
As Mavis's journey by sea continues, she explores an ancient underwater temple in an effort to find treasure that will fund the near-broke Yuri and Warrod. However, she inadvertently sets off a trap that seals all three of them inside with a giant deadly fish.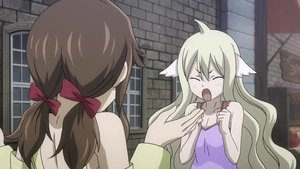 Ep.4

Dancing with Blades
Air Date: 2016-01-30
After taking in the sights, sounds, and tastes of the port town of Halcyon, Mavis gets down to the business of searching for Blue Skull. She teams up with a reticent Precht and the two end up in a bar that's more than it seems.
Ep.5

Moonlit Lake
Air Date: 2016-02-06
During the trek to Magnolia, Mavis and the treasure hunters find a chilling tableau in the woods. It reminds Yuri of an earlier treasure-hunting adventure in which the three of them braved Hell's Valley to track down the Rainbow Flower.
Ep.6

Blue Skull
Air Date: 2016-02-13
Mavis and the treasure hunters explore the decrepit town of Magnolia, looking for answers. Soon enough, they learn of the town's tragic fate and get involved in battle against the town's magically armed and violent oppressors, Blue Skull!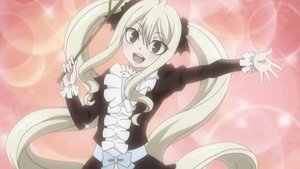 Ep.7

Conveyer of Magic
Air Date: 2016-02-20
While recuperating from their wounds in a forest, Mavis and her treasure hunter comrades encounter an enigmatic black magic wizard who is agreeable enough to teach them magic so they can get back at Blue Skull. However, not all of them are that adept at picking up such new skills...
Ep.8

Treasure
Air Date: 2016-02-27
Mavis and the treasure hunters enlist the good people of Magnolia to stage an uprising against their tormentors, the evil wizards of Blue Skull. It also helps that they now have their own magic power with which to fight back. But what happens when their goal turns out to be much more than a lost treasure?
Ep.9

Law
Air Date: 2016-03-05
Possessed by the Tenrou Jade and transformed into a dragon skeleton, Yuri runs amok through Magnolia. Only Mavis has a chance at saving him with a form of ancient ultra-magic, but it comes with a terrible price.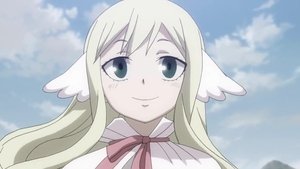 Ep.10

Eternal Adventure
Air Date: 2016-03-12
Mavis says farewell to Zera and contemplates her next move after the successful defeat of Blue Skull. The heartbreaking, hopeful final episode of this arc marks the end of the beginning of Fairy Tail.
Ep.11

Challenger
Air Date: 2016-03-19
One year after the dissolution of Fairy Tail, Lucy has become an editorial trainee for Weekly Sorcerer. On the final day of the latest Grand Magic Games, she spots a scandal and looks on with everyone else as a spoiler appears to disrupt the proceedings after the final match!
Ep.12

Message of Flame
Air Date: 2016-03-26
After being reunited, Natsu and Happy regale Lucy with tales of their yearlong journey, but are shocked to hear that Fairy Tail is disbanded. Soon, though, Natsu feels the call to action...
{!! $ads->leaderboard !!}