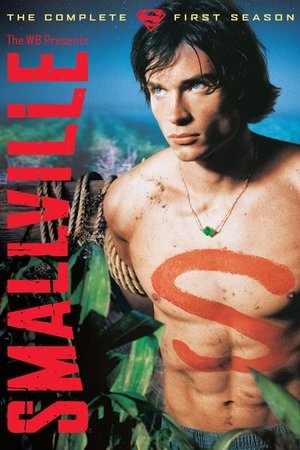 {!! $ads->leaderboard !!}
Episodes List
Ep.1

Pilot
Air Date: 2001-10-16
The first episode tells the story of the meteor shower that hit Smallville and changed life in the Kansas town forever. Clark Kent meets Lex Luthor for the first time and encounters the first in a long line of humans mutated by the strange green meteor rocks that accompanied him on his journey to Earth.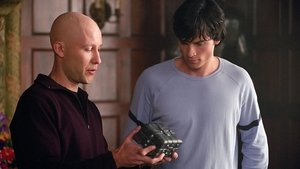 Ep.2

Metamorphosis
Air Date: 2001-10-23
Clark must deal with Greg, a nerdish bug collector with a crush on Lana who gains the ability of various insects and uses them to lash out at anyone who opposes him.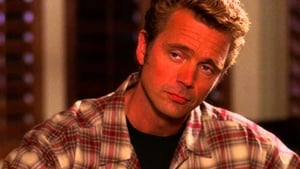 Ep.3

Hothead
Air Date: 2001-10-30
An abusive and hot-tempered football coach gains the ability to control and project fire.
Ep.4

X-Ray
Air Date: 2001-11-06
Clark begins experiencing "vision problems" as his x-ray vision begins manifesting. Meanwhile a mysterious shapeshifter is going about town using his or her abilities to steal and get others in trouble.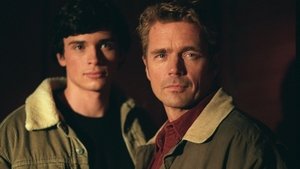 Ep.5

Cool
Air Date: 2001-11-13
A jock named Sean gains the ability to absorb heat from everything and everyone around him, and begins preying on people to gain the heat he needs to survive.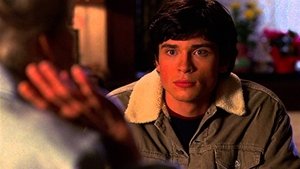 Ep.6

Hourglass
Air Date: 2001-11-20
An old man uses green meteor rock to reverse the aging process, then gain vengeance on the children of the jury that put him away decades earlier. Meanwhile, another woman at the same old folks' home has prophetic abilities and she sees the futures of both Clark and Lex.
Ep.7

Craving
Air Date: 2001-11-27
A weight-obsessed teen dieting on kryptonite-infected vegetables gains her fondest dream...but must feed on the fat of others to maintain her enhanced appearance.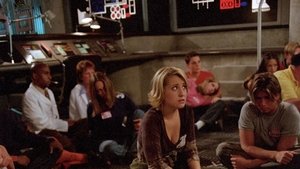 Ep.8

Jitters
Air Date: 2001-12-11
An experiment at the Luthor fertilizer plant makes an old friend of the Kents literally shake and jitter, and he seeks vengeance against the Luthors, who hide the secret of his transformation behind "Level Three" at the local plant.
Ep.9

Rogue
Air Date: 2002-01-15
Clark visits Metropolis in this episode, and does a secret good deed - a police detective witnesses this and decides to look into it. He contacts Lex and reminds Lex that he knows about his past in order to get him to talk. The detective, Phelan, discovers that Clark had been around many "accident scenes" in recent months, and he decides to look into it. Phelan begins blackmailing Clark to help protect him from an IA investigation. When Clark balks Phelan frames Jonathan. Clark manages to set up Phelan for the theft of a rare piece at a museum and Phelan is killed in the shootout before he can tell anyone about Clark's secret. Lex is left to wonder at the superspeed image captured on a museum camera.
Ep.10

Shimmer
Air Date: 2002-01-29
Lex and Victoria are victims of a suspected household poltergeist. As the disturbances become more violent, suspicion lands on Amy, the daughter of a house servant who is obsessed with Lex. Not is all as it seems...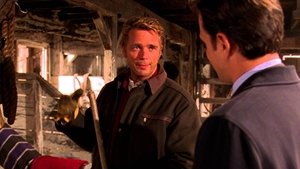 Ep.11

Hug
Air Date: 2002-02-05
A guy in charge of a rival fertilizer firm to LuthorCorp's talks an EPA investigator into commiting suicide, then arrives in Metropolis. He is intent on buying up the Kent farm and using the land to build a rival company to Lex's. After shaking hands with the man, Jonathan Kent inexplicably agrees to sell. Lex offers to have his lawyers help. Meanwhile, Clark befriends a local recluse. It turns out that the recluse and Lex's rival were both salesmen who were caught in a car accident and exposed to kryptonite. They both gained the same power of "persuasion" on anyone they touched, as the recluse graphically demonstrates to Clark by having Chloe kiss him! Lex's rival finally manages to shake hands with Lex, and convince him to try and gun down Clark. Clark manages to knock out Lex and the recluse takes out his former partner, "convincing" him to shoot himself. The recluse decides to go back into the world, but not before telling Clark that he shouldn't hide from his powers either.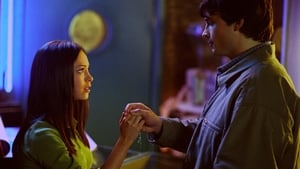 Ep.12

Leech
Air Date: 2002-02-12
Clark's powers are transferred into a classmate during a freak juxtaposition of meteor and storm. Clark must deal with being normal for the first time, and his classmate Eric is unable to cope with the new powers. Can Clark stop Eric's rampage without his abilities?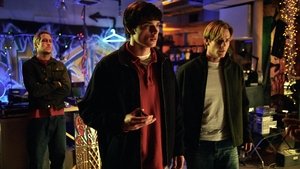 Ep.13

Kinetic
Air Date: 2002-02-26
Whitney falls in with some former jocks who have kryptonite tattoos that give them the power to walk through walls. Meanwhile, Chloe is seriously injured and Lex has his own plans.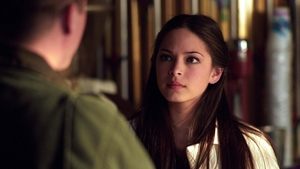 Ep.14

Zero
Air Date: 2002-03-12
A man from Lex's past stalks him in conjunction with a mysterious death at Club Zero that Lex may have been responsible for. Meanwhile Chloe looks into Clark's past as an adopted child.
Ep.15

Nicodemus
Air Date: 2002-03-19
A flower that comes from a reopened "Level Three" of the fertilizer plant brings strange reactions from several people, including Jonathan, Lana, and Pete.
Ep.16

Stray
Air Date: 2002-04-16
A young runaway, Ryan, has the power to read minds and flees his abusive stepparents. The Kents take him in and Clark soon discovers the boy's powers and that he's immune to them. But Ryan's stepparents have plans to use the boy's powers for financial gain against...Lex.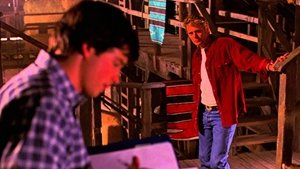 Ep.17

Reaper
Air Date: 2002-04-23
Tyler gains the power to destroy organic matter with a touch, and resolves to put the dying out of their misery...and Whitney's father is his next target. Meanwhile Lionel and Lex spar over Lionel's rising success in Smallville.
Ep.18

Drone
Air Date: 2002-04-30
Clark gets into a class election and one of his opponents is a krypto-mutant who can control bees. Meanwhile a reporter from Metropolis visits to do a story on Lex.
Ep.19

Crush
Air Date: 2002-05-07
Former Smallville High cartoonist Justin loses the use of his hands in a hit and run accident, and develops the ability to move things with his mind. After crippling his unsympathetic doctor he returns to Smallville and hooks back up with his friend Chloe. He reveals his secret to Chloe, and then takes revenge by killing Principal Kwan, who was the driver who hit him. It turns out Kwan's son Danny was the driver. Chloe realizes Justin is responsible, and Clarks comes to her aid, knocking Justin out. Meanwhile, Lex's former nanny, Pamela, comes back to see how he's doing and to apologize for leaving him after his mother's death, bringing up some old issues for Lex. And Whitney's father passes away.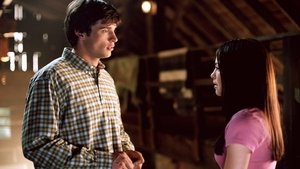 Ep.20

Obscura
Air Date: 2002-05-14
After an explosion Lana finds herself getting visions of a serial killer...and his next target is Chloe. Meanwhile Lex and Roger look further into the meteor shower and determine that something besides meteors hit Smallville that day.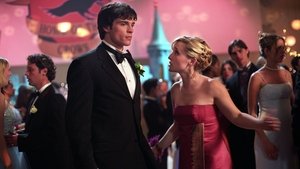 Ep.21

Tempest
Air Date: 2002-05-21
Lex is hit with a surprise after his father closes the local Smallville plant to force him back to Metropolis, blaming the plant's failure on his management. Meanwhile Clark prepares for his date with Chloe, reporter Roger Nixon gets wind of Clark's alien origins after setting up an explosion, and Whitney joins the Marine Corps. Lex works with the workers to buy the plant and put it under local management, and his father Lionel threatens to sabotage the efforts by buying up their mortgages. It all comes together when Nixon uses the "key" Lex found (in "Obscura") to activate the spaceship just as three tornados hit Smallville. He flees into the storm with Jonathan in pursuit and Martha left to confront the opening spaceship. The tornado hits Lex's manor and traps Lionel under beam, leaving Lex with a life-or-death decision to make. And Clark arrives to see Lana whisked up into the tornado. (to be continued...)
{!! $ads->leaderboard !!}