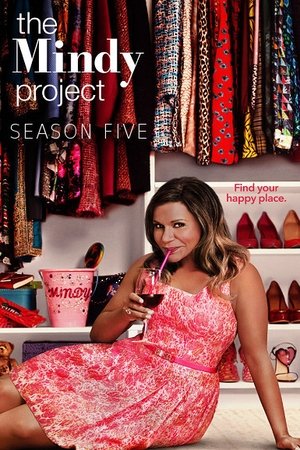 {!! $ads->leaderboard !!}
Episodes List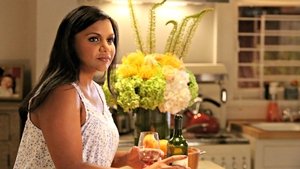 Ep.1

Decision 2016
Air Date: 2016-10-04
After Jody tries to win Mindy's heart by buying her an apartment, Mindy is torn between her old love, Danny, and a relationship with Jody. Tamra is suspicious about Mindy's trip to Miami so she and Colette go undercover to figure out what really happened.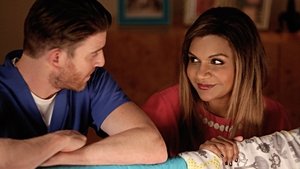 Ep.2

Nurses' Strike
Air Date: 2016-10-11
While Mindy struggles to take care of a sick Leo, Shulman & Associates is rocked by a nurses' strike led by Ben, a handsome male nurse. Meanwhile, Jody tries to sell the upstairs apartment and Brendan Deslaurier comes to Mindy seeking help.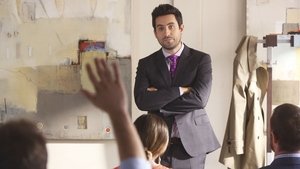 Ep.3

Margaret Thatcher
Air Date: 2016-10-18
The nurses' strike continues, while Mindy finds herself having romantic feelings for the enemy – Ben, the leader of the nurses. As the doctors and nurses try to stay strong, Jeremy finds that the stress is taking a serious toll on his health.
Ep.4

Mindy Lahiri Is a Misogynist
Air Date: 2016-10-25
As Jeremy recovers from his heart attack, the practice needs another doctor. Jeremy and Jody want to hire a woman, but Mindy isn't sure about sharing the spotlight. Meanwhile, she and Ben are getting serious.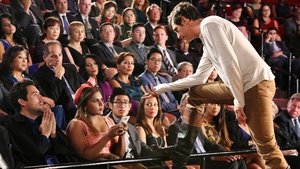 Ep.5

Leland Breakfast Is the Miracle Worker
Air Date: 2016-11-01
When Mindy discovers that her new boyfriend isn't being exclusive, she goes on a date with a famous actor aka "the bad boy of London theater." The nurses try to cheer up Jody, who's lost his mojo, and discover he might be planning something drastic.
Ep.6

Concord
Air Date: 2016-11-08
Mindy escapes to her childhood home in Massachusetts and discovers that her mom is using dubious methods to further her acting career in local theater. As Mindy and Rishi try to intervene, she learns that Danny is having doubts about marrying Sarah.
Ep.7

Revenge of the Nurse
Air Date: 2016-11-15
Ben gets the opportunity to host a medical segment on a talk show, but he has no interest in fame. Mindy questions whether she wants to be with someone who doesn't have the same ambition as her. Matters come to a head when Mindy's bumps into an old flame.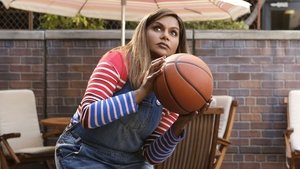 Ep.8

Hot Mess Time Machine
Air Date: 2017-02-14
Still reeling from her breakup with Ben, Mindy finds herself living the same day over and over again, and realizes that the only way to break the spell is to make things right with Ben.
Ep.9

Bat Mitzvah
Air Date: 2017-02-21
Mindy panics when her new hot boyfriend Ben doesn't invite her to his daughter's bat-mitzvah. Meanwhile, Jody, claiming he's over his heartache, dates Mindy's doppelgänger.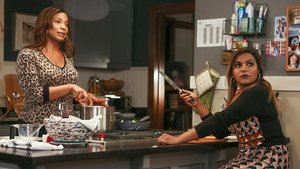 Ep.10

Take My Ex-Wife Please
Air Date: 2017-02-28
Mindy acts out after learning that Ben's super-hot ex-wife is in town visiting him. Anna, having trouble at home, begrudgingly asks her coworkers for help.
Ep.11

Dibs
Air Date: 2017-03-07
A heartbroken Anna grieves her breakup at Mindy's place, while Jody and Jeremy compete for her affection. Morgan, trying to jump-start his dating life, blows up at Colette's new girlfriend, Karen, when she accidentally interrupts his make out session.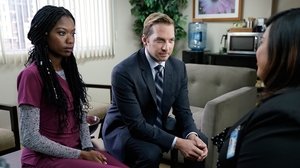 Ep.12

Mindy Lahiri Is a White Man
Air Date: 2017-03-14
Mindy is unfairly passed over for a promotion and goes to bed wishing things were different. She wakes up in the body of a handsome white man and quickly discovers the perks that come with white male privilege.
Ep.13

Mindy's Best Friend
Air Date: 2017-03-21
Mindy's world is turned upside down when her cool friend from childhood moves to New York and starts dating Morgan. Meanwhile, Ben has to cover his tracks after the nurses spot him in a provocative situation.
Ep.14

A Decent Proposal
Air Date: 2017-03-28
Mindy hears that Ben might be planning to propose, just as she decides she never wants to get married. Colette and Karen get engaged, but Colette immediately gets cold feet. Jeremy and Anna's friendship is tested when Anna's ex-husband comes back.
{!! $ads->leaderboard !!}