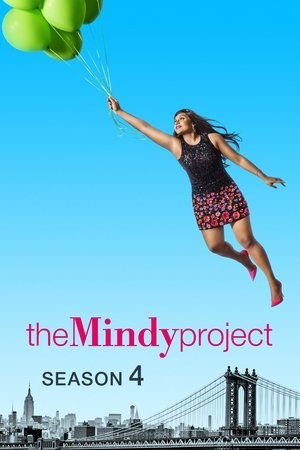 {!! $ads->leaderboard !!}
Episodes List
Ep.1

While I Was Sleeping
Air Date: 2015-09-15
Since Danny won't propose, Mindy dreams of married life with the perfect man. Meanwhile, Danny tries to stop Mindy's parents from marrying her off to an eligible Indian bachelor.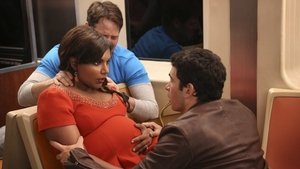 Ep.2

C Is for Coward
Air Date: 2015-09-22
Danny and a very pregnant Mindy cannot agree on a birthing plan, but these ob-gyns are reminded that some things are totally out of their control.
Ep.3

Leo Castellano Is My Son
Air Date: 2015-09-29
Mindy's attempt to liven up her maternity leave leads to excitement, danger, and a big fight with Danny. Tamra spreads some hot gossip about Jeremy's new girlfriend.
Ep.4

The Bitch Is Back
Air Date: 2015-10-06
Mindy brings her baby to work only to discover that her newest co-worker is not very baby (or Mindy) friendly.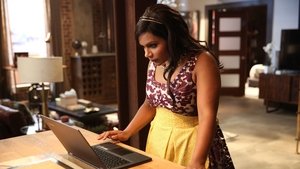 Ep.5

Stay at Home MILF
Air Date: 2015-10-13
Mindy struggles to be the perfect stay-at-home mom, and decides to give Danny a shot at the job. Meanwhile, Morgan gets an unlikely girlfriend.
Ep.6

Road Trip
Air Date: 2015-10-20
Danny is forced to take Morgan on a road trip to California. They make a surprise stop.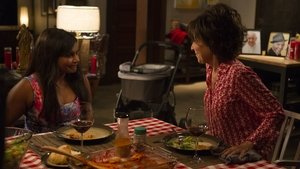 Ep.7

Mindy and Nanny
Air Date: 2015-10-27
Mindy has to fire the world's most difficult nanny: her mother-in-law. Jody tries to save Jeremy from his manipulative girlfriend.
Ep.8

Later, Baby
Air Date: 2015-11-03
When Mindy's fertility practice faces financial trouble, she finds herself forced to take on an unlikely business partner.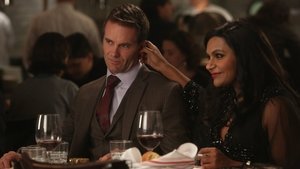 Ep.9

Jody Kimball-Kinney Is My Husband
Air Date: 2015-11-10
Mindy becomes convinced that she must get Leo into the best pre-school in Manhattan. With Danny out of town, she enlists Jody's help to impress the admissions committee.
Ep.10

The Departed
Air Date: 2015-11-17
With Danny gone, Mindy's loneliness leads her to join a support group under false pretenses. Morgan and Colette discover Tamra's secret pastime.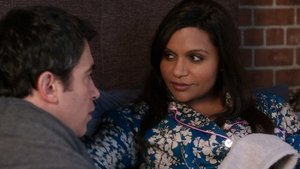 Ep.11

The Lahiris and the Castellanos
Air Date: 2015-11-24
Mindy and Danny's parents meet for the first time and their clashing personalities make for an awkward engagement party. Mindy must confront Danny with a secret.
Ep.12

The Parent Trap
Air Date: 2015-12-01
Mindy tends to her first pregnant patient at her new fertility clinic, but is suspicious that Danny may be trying to get her pregnant again.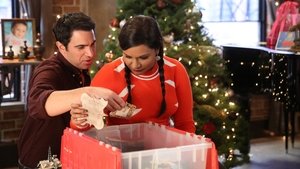 Ep.13

When Mindy Met Danny
Air Date: 2015-12-08
Mindy reflects on her first day at Schulman and Associates to see just how much her relationship with Danny has changed in the last few years.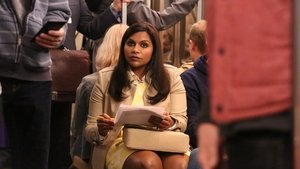 Ep.14

Will They or Won't They
Air Date: 2016-04-12
Mindy and Jody host a group of wild college girls, in town for spring break to get their eggs frozen. When Mindy gets distracted by a romantic night with Danny, the girls wreak havoc on New York City.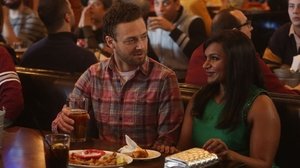 Ep.15

2 Fast 2 Serious
Air Date: 2016-04-19
Mindy tries to get back into the dating scene and meets a good prospect. When he fast tracks their relationship, Tamra suspects something is up, and she and Mindy set off to figure out his deal.
Ep.16

So You Think You Can Finance
Air Date: 2016-04-26
When Mindy needs to get her financial affairs in order, she turns to Jeremy's ex for assistance.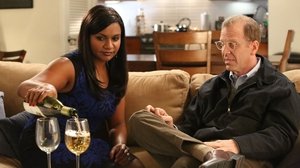 Ep.17

Mindy Lahiri Is DTF
Air Date: 2016-05-03
In search of a no-strings-attached hookup, Mindy experiments with online dating. After a series of embarrassing encounters, she steps up and asks for what she wants. Jody accidentally invites everyone.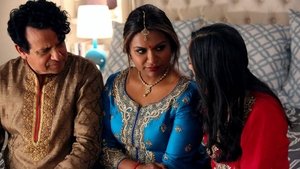 Ep.18

Bernardo & Anita
Air Date: 2016-05-10
Mindy goes on a date with an Indian guy who questions her Indian heritage. hurt by this, Mindy starts hanging out with more Indian people. Jody and Morgan fight over the same girl, who has a shocking secret.
Ep.19

Baby Got Backslide
Air Date: 2016-05-17
Mindy is tempted to fall back into old habits with an ex-boyfriend when Casey returns to New York.
Ep.20

The Greatest Date in the World
Air Date: 2016-05-24
Mindy overlooks professional boundaries and tries to intervene when her favorite patient decides to have a baby with her on-again, off-again boyfriend. The nurses are consumed by power when they turn Danny's former office into a lounge.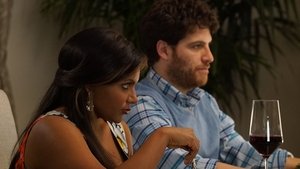 Ep.21

Under the Texan Sun
Air Date: 2016-05-31
On her way to Texas to visit Peter, Mindy tries to ease her troubles with a handsome stranger. Peter hides a secret from his wife.
Ep.22

Princeton Charming
Air Date: 2016-06-07
Mindy, Morgan, and Jody head to Mindy's alma mater for a presentation, but things get complicated when Jody's new girlfriend decides to come along.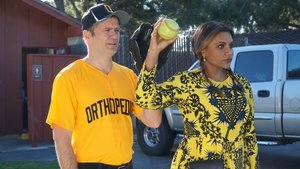 Ep.23

There's No Crying in Softball
Air Date: 2016-06-14
A hospital-wide softball tournament complicates Mindy's plans with her new boyfriend -- and her attempt to keep her professional life and romantic life separate.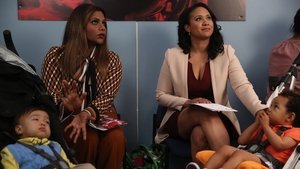 Ep.24

My Kid Stays in the Picture
Air Date: 2016-06-21
Mindy gets a new assistant when Morgan and Colette decide to swap bosses. Outside the office, Mindy's dreams of fame are realized when Leo is cast in a prominent soap opera.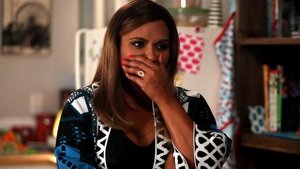 Ep.25

Freedom Tower Women's Health
Air Date: 2016-06-28
After Morgan and Jeremy visit Danny in his new office, Mindy is visited by an unexpected new patient. A dirty secret threatens a budding romance.
Ep.26

Homewrecker
Air Date: 2016-07-05
A mishap at Leo's school forces Danny and Mindy to spend time together. Jody tries to win back Mindy's trust with an extravagant gift.
{!! $ads->leaderboard !!}