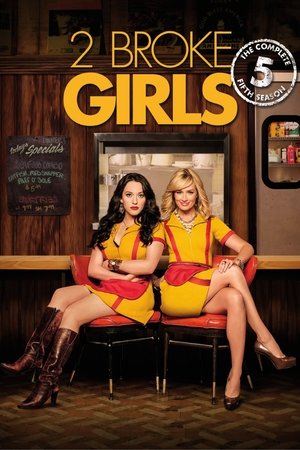 {!! $ads->leaderboard !!}
Episodes List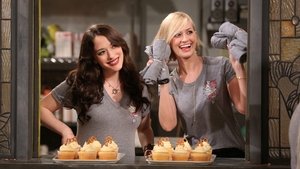 Ep.1

And The Wrecking Ball
Air Date: 2015-11-12
Max and Caroline team up with the diner staff in a frantic attempt to keep their businesses open when the city targets Han's diner and their cupcake window for destruction. Also, Sophie and Oleg announce that they are trying to have a baby.
Ep.2

And The Gym And Juice
Air Date: 2015-11-19
When the shower at Max and Caroline's apartment breaks, they get part-time jobs at a fancy gym's juice bar and enjoy free use of the locker room. However, their jobs and free showers are jeopardized when Caroline has a run-in with a group of rich moms who are jealous of the attention she's getting from a sexy trainer.
Ep.3

And The Maybe Baby
Air Date: 2015-11-26
When the girls run into Caroline's newly engaged ex, Candy Andy, Caroline wonders if she made a mistake when she sees how much he supports his fiancé's career.
Ep.4

And The Inside Outside Situation
Air Date: 2015-12-10
Max and Caroline's cupcake shop is boycotted after they refuse to sell cupcakes to "I", an artist who wants to put cocktail weenies in them.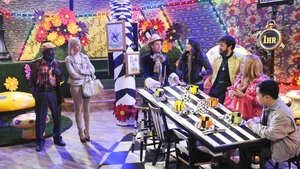 Ep.5

And The Escape Room
Air Date: 2015-12-17
Han insists the diner gang attends a mandatory night out in an "Escape Room Club" when he feels they aren't working together as a team. However, once they're locked inside the "Alice in Wonderland"-themed room, they find Han has an ulterior motive.
Ep.6

And The Not Regular Down There
Air Date: 2016-01-06
Max is both puzzled and curious when the new guy she is dating expresses hesitations about intimacy because he is "not regular down there." Also, Sophie and Oleg struggle to get pregnant.
Ep.7

And The Coming Out Party
Air Date: 2016-01-13
When Caroline's grandmother Astrid awakens from a coma with no knowledge of her family's massive money scandal, Caroline attempts to keep the truth hidden for a bit longer by giving Astrid one last fancy luncheon.
Ep.8

And The Basketball Jones
Air Date: 2016-01-20
Oleg's pro-basketball playing cousin comes to town to play a game against Max's favorite team and gifts her with two free tickets, but chaos ensues when the girls interfere with the game and risk ruining their cupcake business' reputation in the process.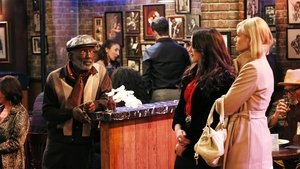 Ep.9

And The Sax Problem
Air Date: 2016-01-27
When Earl is not invited to play with his old jazz band at their reunion show, Max and the diner gang join forces in order to get him back on stage performing.
Ep.10

And The No New Friends
Air Date: 2016-02-03
When Max reconnects with an old friend, Caroline's jealousy inspires her to try to make some new friends of her own.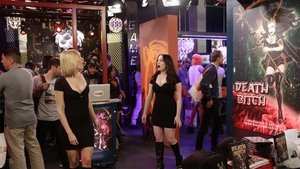 Ep.11

And The Booth Babes
Air Date: 2016-02-10
Max and Caroline sign up to be "booth babes" in order to get into a huge gaming convention for free. Once inside, they're shocked to see that Han's friend has created video game characters based on them, and demand compensation.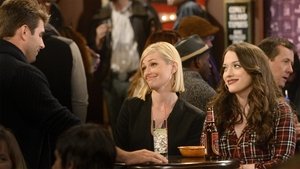 Ep.12

And The Story Telling Show
Air Date: 2016-02-19
Caroline shares her riches-to-rags life story on stage at a storytelling night and captures the attention of a Hollywood studio executive. Meanwhile, Sophie and Oleg search for a surrogate.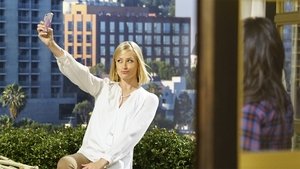 Ep.13

And The Lost Baggage
Air Date: 2016-02-25
Max tags along with Caroline as she travels to Los Angeles on a film studio's dime to discuss the idea of making her riches-to-rags life story into a movie. While there, Max loses her luggage but finds a new crush.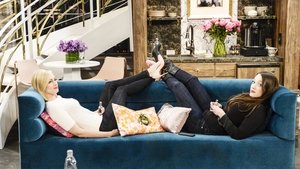 Ep.14

And You Bet Your Ass
Air Date: 2016-03-03
Caroline continues meeting with studio writers in an effort to make her life story into a movie, but she is torn when they reveal they would not portray Max in the project. Also, Max is being spoiled by her new Hollywood beau, Randy, who sets Caroline up on a date with his friend, Bob.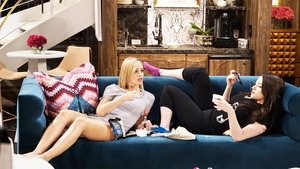 Ep.15

And The Great Escape
Air Date: 2016-03-10
As Max pet-sits Randy's dog, Bruno, and Caroline sets up meetings with actresses who are interested in playing her in the potential biopic, Bruno escapes while a cannibalistic serial killer is loose in their neighborhood.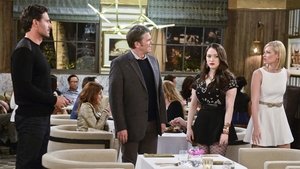 Ep.16

And The Pity Party Bus
Air Date: 2016-03-31
The girls' Hollywood adventure continues as Caroline signs away the rights to her life story so it can be turned a movie. Also, Max is heartbroken when Randy breaks up with her via his therapist, Elliot, and Caroline rents a party bus in an attempt to cheer her up.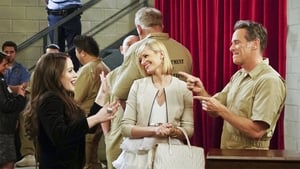 Ep.17

And The Show and Don't Tell
Air Date: 2016-04-07
When the girls go to prison to see Caroline's father, Martin, perform in a musical, they tell him their plan to use Caroline's movie money to convert their cupcake window into a dessert bar.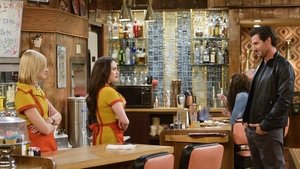 Ep.18

And The Loophole
Air Date: 2016-04-14
When the girls decide to look for a larger space for their dessert bar, Han sets them up with Evie, a real estate agent who has a crush on him. Also, Max is on the fence when Randy surprises her at the diner hoping to patch up their relationship, so she tells Caroline to decide for her.
Ep.19

And The Attack of the Killer Apartment
Air Date: 2016-04-21
In an attempt to get to know Max's world better, her boyfriend Randy asks to spend a night at her apartment. Also, Caroline works on getting a liquor license for their dessert bar.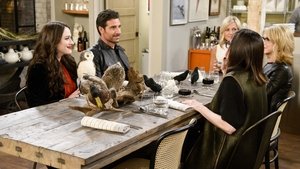 Ep.20

And The Partnership Hits The Fan
Air Date: 2016-04-28
When a law firm courting Randy for a job invites Randy and Max to dinner at a hip new restaurant, the evening veers off course when their eclectic cuisine doesn't sit well with Max.
Ep.21

And The Ten Inches
Air Date: 2016-05-05
When Max and Caroline need more space for their renovated dessert bar, they're willing to do just about anything to convince Angie, the brash owner of the pizza place next door, to rent them her back office.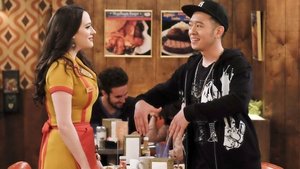 Ep.22

And The Big Gamble
Air Date: 2016-05-12
When Max and Caroline discover that Han is in hot water after amassing substantial debt that he cannot repay from gambling on women's tennis, the diner gang rallies to help him.
{!! $ads->leaderboard !!}