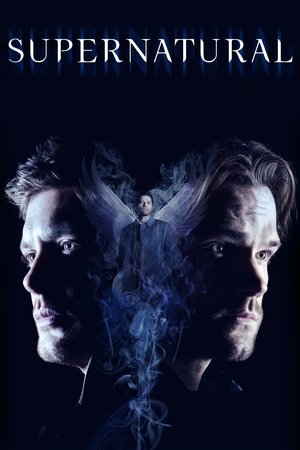 {!! $ads->leaderboard !!}
Episodes List
Ep.1

Stranger in a Strange Land
Air Date: 2018-10-11
Sam enlists everyone's help in trying to track down Dean, who can literally be anywhere. Meanwhile, Castiel may be in over his head after meeting up with an unreliable source. After being drained of his grace, Jack is adjusting to life as a human, learning new skills and figuring out how he fits in to this world of hunters.
Ep.2

Gods and Monsters
Air Date: 2018-10-18
Sam finds a clue to Dean's whereabouts, so he, Mary and Bobby set out to investigate. Castiel imparts some sage advice on Jack, who, still desperate to belong, seeks out a familial connection.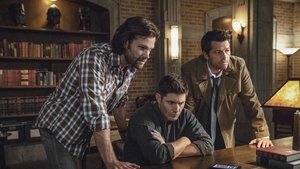 Ep.3

The Scar
Air Date: 2018-10-25
Still trying to solve the mystery of what happened to Dean, Sam enlists the help of Sheriff Jody Mills who may unknowingly already be on the case. Castiel continues to be a father figure to Jack, who surprises even himself, when a life is on the line.
Ep.4

Mint Condition
Air Date: 2018-11-01
Dean continues to struggle. Meanwhile, Sam must think fast when action figures come to life, and our heroes find themselves living in a real-life horror movie.
Ep.5

Nightmare Logic
Air Date: 2018-11-08
After a hunt gone wrong leaves Maggie's whereabouts unknown, Sam, Dean, Mary and Bobby race to find her, but what they find are their own worst nightmares.
Ep.6

Optimism
Air Date: 2018-11-15
Sam and Charlie team up to get to the bottom of a string of random disappearances. Meanwhile, Jack believes that he has found a case and convinces Dean to partner-up with him on the hunt.
Ep.7

Unhuman Nature
Air Date: 2018-11-29
Sam and Castiel track down a Shaman, who may be able to help a friend. Nick continues to spiral down a dark path as he looks for answers surrounding the deaths of his wife and son. Jack turns to Dean for help enjoying the human experience.
Ep.8

Byzantium
Air Date: 2018-12-06
When Sam and Dean join forces with an unexpected ally, the outcome will alter the course of two lives. Meanwhile, Heaven faces an attack from a dark force, driving Castiel to make an enormous sacrifice to make things right.
Ep.9

The Spear
Air Date: 2018-12-13
Sam and Dean enlist the help of their pal Garth to gain inside information on what Michael may be planning. The brothers split up to each go after weapons that can aid in their fight against the Archangel, but this may be a fight our heroes cannot win.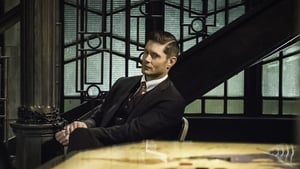 Ep.10

Nihilism
Air Date: 2019-01-17
Michael has re-taken control of Dean as his army of monsters continues to move in on our heroes. Sam devises a plan to try and reach Dean and stop Michael before anyone else has to die.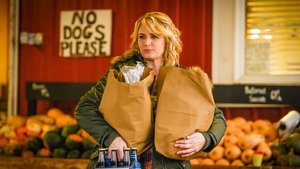 Ep.11

Damaged Goods
Air Date: 2019-01-24
Dean spends some bonding time with Mary and Donna. Nick finally finds the answer he has been searching for. Sam is left to make an unimaginable choice.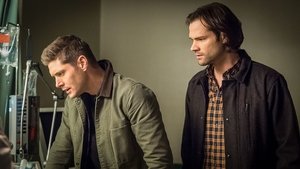 Ep.12

Prophet and Loss
Air Date: 2019-01-31
Sam and Dean must figure out how to stop the bloodshed when Donatello, who, in his current condition, is inadvertently scrambling the order of future prophets. Nick comes face to face with his past.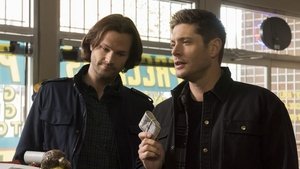 Ep.13

Lebanon
Air Date: 2019-02-07
Sam and Dean look to occult lore for a solution to their latest problem, but instead of a resolution, they find much more than either of them had anticipated.
Ep.14

Ouroboros
Air Date: 2019-03-07
Sam and Dean enlist the help of Rowena to track down a demi god who feasts on human flesh. The challenge of keeping Michael at bay is proving to be more difficult than originally anticipated.
Ep.15

Peace of Mind
Air Date: 2019-03-14
Sam and Castiel follow a case to a picturesque little town in Arkansas, only to find out nothing is as idyllic as it appears to be. Dean and Jack take a road trip to visit an old friend.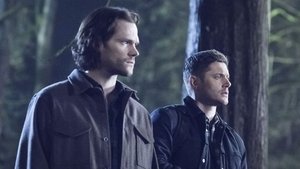 Ep.16

Don't Go In The Woods
Air Date: 2019-03-21
Sam and Dean are baffled when they come up against a monster they have never heard of before. Jack does his best to impress a new group of friends.
Ep.17

Game Night
Air Date: 2019-04-04
Sam and Dean race to help a friend in need. Meanwhile, Mary (guest star Samantha Smith) is concerned for Jack's wellbeing, and Castiel enlists help from Jo/Anael to track down a miracle.
Ep.18

Absence
Air Date: 2019-04-11
Sam and Dean continue to worry about the condition of Jack's soul.
Ep.19

Jack In The Box
Air Date: 2019-04-18
Sam, Dean and Castiel investigate a string of suspicious deaths that have a biblical element to them.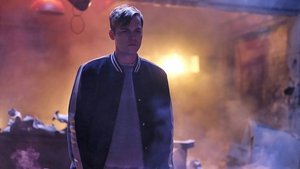 Ep.20

Moriah
Air Date: 2019-04-25
Sam, Dean and Castiel are thrown into an epic battle. Meanwhile, Jack becomes disenchanted with all the lies, and an old friend from the past shows up.
{!! $ads->leaderboard !!}