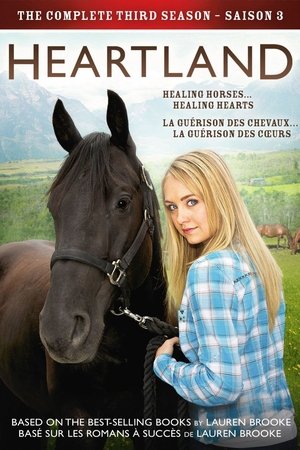 {!! $ads->leaderboard !!}
Episodes List
Ep.1

Miracle
Air Date: 2009-10-04
Amy is thrust into the limelight when she performs a miracle on a traumatized horse and a video of the event is posted online.
Ep.2

Little Secrets
Air Date: 2009-10-11
Amy finds herself caught in the middle of a family crisis when she tries to help a girl and her horse recover from what appears to be a freak accident.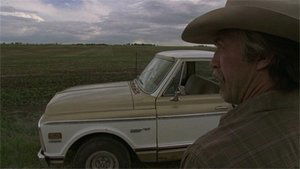 Ep.3

Man's Best Friend
Air Date: 2009-10-18
Jack's truck is on its way to rust bucket heaven, forcing him to find the courage to say goodbye to a part of his past.
Ep.4

The Haunting of Hanley Barn
Air Date: 2009-10-25
Amy and Ty spend the night in the "haunted" Hanley barn, trying to get to the bottom of a mystery.
Ep.5

Glory Days
Air Date: 2009-11-01
In the hopes of impressing Ashley, Caleb takes lessons in bulldogging from former rodeo champion Tim, who stubbornly refuses to acknowledge that he may no longer have what it takes. Kit and Ty sort out their lingering break-up issues as Ty assists Scott with the delivery of Kit's mare's foal. Lou invites Peter to manage his business from the Heartland facilities while his office undergoes renovation, and lives to regret it.
Ep.6

Growing Pains
Air Date: 2009-11-08
Ty and Amy clash over how best to raise an orphaned foal. Lou must defuse a potential lawsuit after fending off unwanted advances from an unscrupulous business client. Meanwhile, Val tries to connect with her newly-reconciled daughter Ashley and a cougar stalks the Heartland area.
Ep.7

The Starting Gate
Air Date: 2009-11-15
When Tim buys a racehorse from Lisa, he puts everything on the line, including Amy, to win big.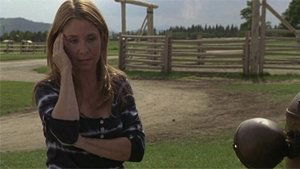 Ep.8

The Fix
Air Date: 2009-11-22
Ty protects his mother Lily from his abusive stepfather, who shows up at Heartland to win her back.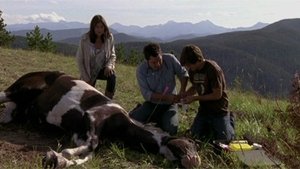 Ep.9

Broken Arrow
Air Date: 2009-11-29
Amy is upset when Ty flies off with Scott to a remote vet call on his last day before heading to vet school.
Ep.10

Eye of the Wolf
Air Date: 2010-01-03
Amy leads a rescue search to find Ty and Scott, whose plane has gone missing in a remote forested mountain area.
Ep.11

Catch and Release
Air Date: 2010-01-10
While the boys head off on a fishing trip, the girls are left back at Heartland to deal with the havoc caused by a dog, a porcupine and a herd of escaped cows.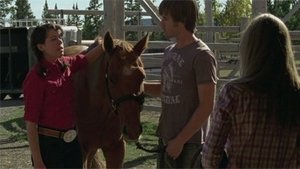 Ep.12

The Reckoning
Air Date: 2010-01-17
Victor Whitetail visits Heartland, leaving Tim to wonder if Victor was more than just friends with his ex-wife.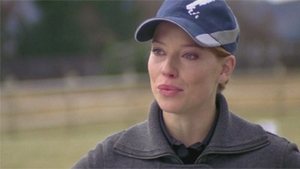 Ep.13

Quarantine
Air Date: 2010-01-24
Relationships are on shaky ground when Kit's horse, Daisy, comes down with Strangles and are put under quarantine. Kit decides to stay at Heartland to be with her horse. But Amy loses it when she finds out that Kit brought Daisy to Heartland almost straight after a rodeo where many horses had come down with strangles! Pegasus catches it and that brings mixed feelings, especially for Tim.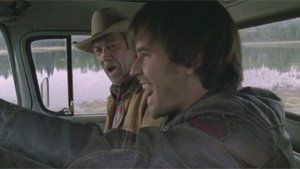 Ep.14

The Happy List
Air Date: 2010-01-31
Amy and Ty are at odds over his purchase of a vintage motorcycle while Caleb goes off to a rodeo in Montana despite Ashley's growing concerns about his life on the circuit.
Ep.15

Second Chances
Air Date: 2010-03-07
Amy faces a tough moral dilemma when she discovers Mr. Hanley has abandoned his horses and is on the brink of losing his farm.
Ep.16

Spin Out!
Air Date: 2010-03-14
Caleb struggles to get over the physical and emotional scars from his terrible accident as Amy tries to get him back on a horse and Tim doles out some tough love.
Ep.17

Ring of Fire
Air Date: 2010-03-21
When Amy follows in her mother's footsteps and enters a professional colt starting competition her gift with horses, and self-confidence, is put to the test.
Ep.18

In the Cards
Air Date: 2010-03-28
A surprise announcement by Peter throws Lou's wedding plans into disarray while Amy and Ty are forced to make difficult decisions about their futures.
{!! $ads->leaderboard !!}