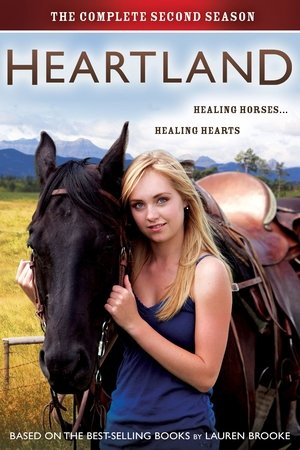 {!! $ads->leaderboard !!}
Episodes List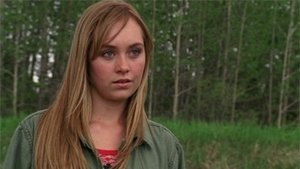 Ep.1

Ghost Horse
Air Date: 2008-10-05
It's been four months since Ty's sudden and unexplained departure, and Amy has moved on and become used to working with Caleb Odell, Heartland's new stable hand. With Amy's 16th birthday just days away, Lou is busy planning a surprise birthday party for her sister.
Ep.2

Letting Go
Air Date: 2008-10-12
When Ty comes back to Heartland, he quickly realizes that profound changes have occurred in his absence. Caleb, the new ranch hand, seems to have taken over both his job and his place in Amy's heart.
Ep.3

Gift Horse
Air Date: 2008-10-19
When Tim gives Amy a beautiful Grand Prix jumper for her birthday, she's forced to make a difficult choice between a career in show jumping and her work at Heartland.
Ep.4

Dancing in the Dark
Air Date: 2008-10-26
The spring cattle drive is a much-anticipated event, and Lou hustles everyone out of the house at the crack of dawn for a secret all-day date with Scott. Simmering tensions rise to the surface as Amy seems more interested in getting roping tips from Caleb instead of riding with Ty.
Ep.5

Corporate Cowgirls
Air Date: 2008-11-02
Lou is forced to reconsider her choice to live and work at Heartland when her former New York colleagues arrive for a weekend equine retreat. Amy is unsure whether she can trust Ty.
Ep.6

Holding Fast
Air Date: 2008-11-09
Out for a ride along the river, Amy comes across an RCMP officer desperately trying to save a young boy from drowning. Scott misinterprets Nick Harwell's polo match invitation to Lou as a date. Mallory seeks Jack's advice on how to deal with her love life.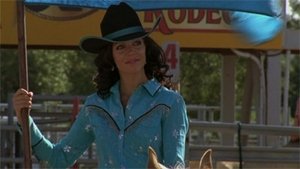 Ep.7

Sweetheart of the Rodeo
Air Date: 2008-11-16
With the annual Hudson Heritage Rodeo looming, everyone at Heartland gets roped into the action. Jack and Tim are forced to work together on the planning committee. Meanwhile, Lou is grooming Soraya to compete in the Queen of The Rodeo competition.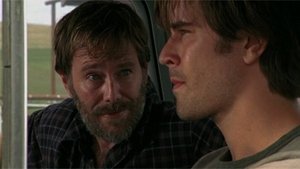 Ep.8

Summer's End
Air Date: 2008-11-30
In the middle of a heat wave, a cattle truck loaded with thirsty and overheated horses pulls into Heartland. Ty can hardly believe his eyes when the driver turns out to be his dad.
Ep.9

Showdown!
Air Date: 2008-12-07
Ty asks Amy to give their relationship another chance. Ashley makes a decision that surprises her mother and Lou. Cattle rustlers hit Big River Ranch, and the situation gets out of hand.
Ep.10

True Enough
Air Date: 2009-01-04
When Amy's teacher brings a horse named Boxer to Heartland, Amy learns a valuable lesson about fathers and daughters. Ty and Kit seem to be blissfully happy together. Lou catches Constable Rodriguez with another woman.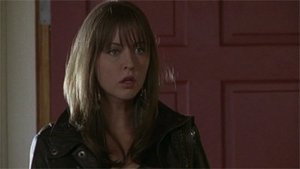 Ep.11

Starstruck!
Air Date: 2009-01-11
When Hollywood comes to Heartland, Amy is so starstruck, she loses track of what's really important in her life.
Ep.12

Divorce Horse
Air Date: 2009-01-18
Lisa meddles in Lou's business and personal life with disastrous results. Lisa brings a "cursed" horse for Amy to treat. The beautiful Andalusian named Diva Girl has been returned to Lisa by multiple owners.
Ep.13

Seismic Shifts
Air Date: 2009-02-08
Lou goes head to head with Big Alberta Oil when seismic surveyors force their way onto Heartland.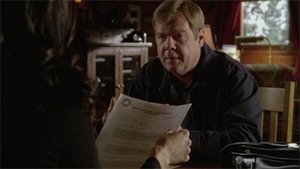 Ep.14

Do or Die
Air Date: 2009-02-15
Clint brings two tough kids on probation to Heartland forcing Ty to deal with a part of his past he'd rather forget.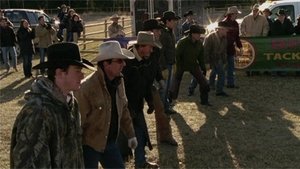 Ep.15

Dark Horse
Air Date: 2009-03-01
Lou resurrects the Hudson Derby, stirring up an age-old grudge match between Jack and Tim.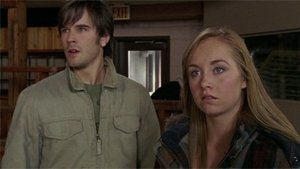 Ep.16

The Ties That Bind
Air Date: 2009-03-08
Amy resorts to desperate measures when her horse Spartan is mysteriously stolen and reappears sold to Wes, the man who set fire to the Heartland barn.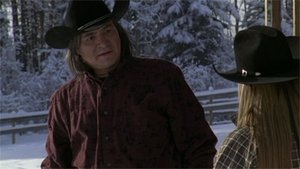 Ep.17

Full Circle
Air Date: 2009-03-15
Amy heads into the mountains to visit a First Nations horse healer named Victor Whitetail, and leaves with a new understanding about horses, her mom and herself.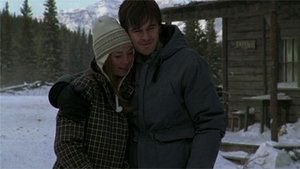 Ep.18

Step by Step
Air Date: 2009-03-22
Ty and Amy are finally forced to deal with their feelings for each other after a snowstorm strands them at Jack's fishing cabin in the mountains.
{!! $ads->leaderboard !!}