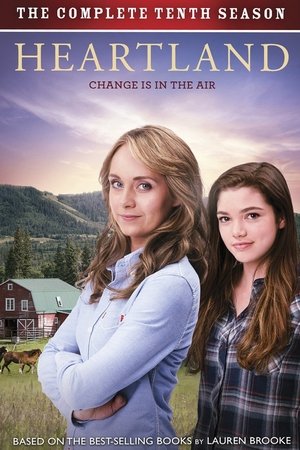 {!! $ads->leaderboard !!}
Episodes List
Ep.1

There Will Be Changes
Air Date: 2016-10-02
As Amy and Ty prepare for parenthood, they work together to resolve a dangerous pregnancy issue. Meanwhile, Georgie may be forced to give up something she loves when a demanding new Extreme Team coach arrives on the scene. Then, Lou has to decide whether she should tackle a new business venture that may take her away from the Heartland family. When Jack and Mitch work together with the herd, Tim is not ready to be pushed aside. And Georgie and Adam find the perfect way to celebrate an anniversary.
Ep.2

You Just Know
Air Date: 2016-10-09
Ty performs surgery on a mare, while Amy and the family work to bottle-feed its twin foals.
Ep.3

New Kid in Town
Air Date: 2016-10-16
Tim is caught in the middle of Jade's showdown with a new hotshot bronc rider.
Ep.4

New Horizons
Air Date: 2016-10-23
The Heartland family must deal with Amy and Ty's decision about their future.
Ep.5

Something to Prove
Air Date: 2016-10-30
When one of Tim's team-building events turns competitive, Georgie gets stuck partnering with Jade'€™s cocky rival.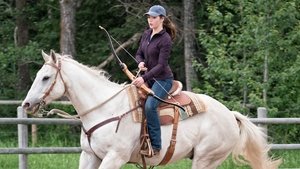 Ep.6

The Green-Eyed Monster
Air Date: 2016-11-06
When Amy helps a mounted archer reconnect with her horse, she also unravels the mystery behind Spartan's recent behavior.
Ep.7

Riding Shotgun
Air Date: 2016-11-13
When Lou is given a horse, Amy helps her sister nurture a connection with the animal while Lou wrestles with the implications of the unexpected gift.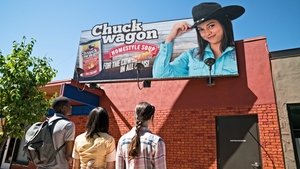 Ep.8

Here and Now
Air Date: 2016-11-20
Jack is shocked to learn the reason for an old friend's unexpected visit to Heartland.
Ep.9

A Horse With No Rider
Air Date: 2016-12-04
Things turn dangerous for Amy, Tim and Georgie at a horse clinic.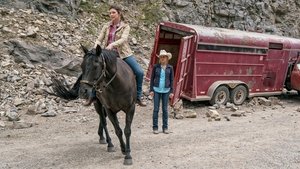 Ep.10

Together, and Apart
Air Date: 2017-01-15
While Amy deals with the panicked horse trapped in a trailer, Georgie heads off on a desperate search for Tim. Meanwhile, Bob and Ty tackle a difficult surgery to save an endangered bear cub's life. Back at the ranch, when Amy, Tim and Georgie are late returning from a clinic, Jack and Mitch get very concerned and head off to find them. And with the help of Lou and his girls, Peter makes a choice that assures his place in the Heartland family.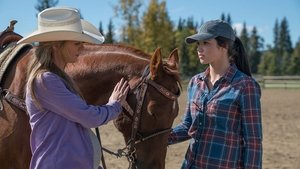 Ep.11

Change of Course
Air Date: 2017-01-22
When Georgie unexpectedly struggles with a new challenge, Amy steps in to help her unearth the cause.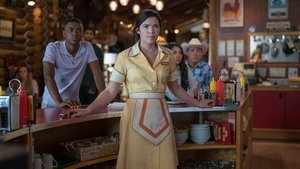 Ep.12

Sound of Silence
Air Date: 2017-02-06
Ep.13

Home Sweet Home
Air Date: 2017-02-12
An unexpected guest arrives which makes Amy and Jack question the reason behind the visit.
Ep.14

Written In The Stars
Air Date: 2017-02-19
Jake's unexpected arrival at Heartland forces Mallory to admit to Amy and Jack the real reason she came back to Heartland.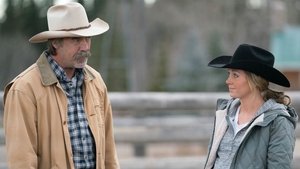 Ep.15

Forest For The Trees
Air Date: 2017-03-05
Amy struggles with the feeling that something is not right with Ty while she and Jack strive to help the ghost horse.
Ep.16

A Long Shot
Air Date: 2017-03-12
A secret from Jack's past threatens to change his relationship with the family forever.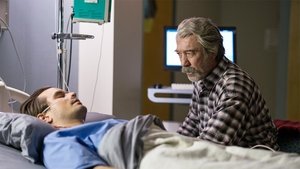 Ep.17

Dreamer
Air Date: 2017-03-19
Amy and the family pull together as the gravely ill Ty returns home and is admitted to hospital.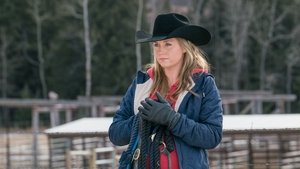 Ep.18

Greater Expectations
Air Date: 2017-03-26
{!! $ads->leaderboard !!}